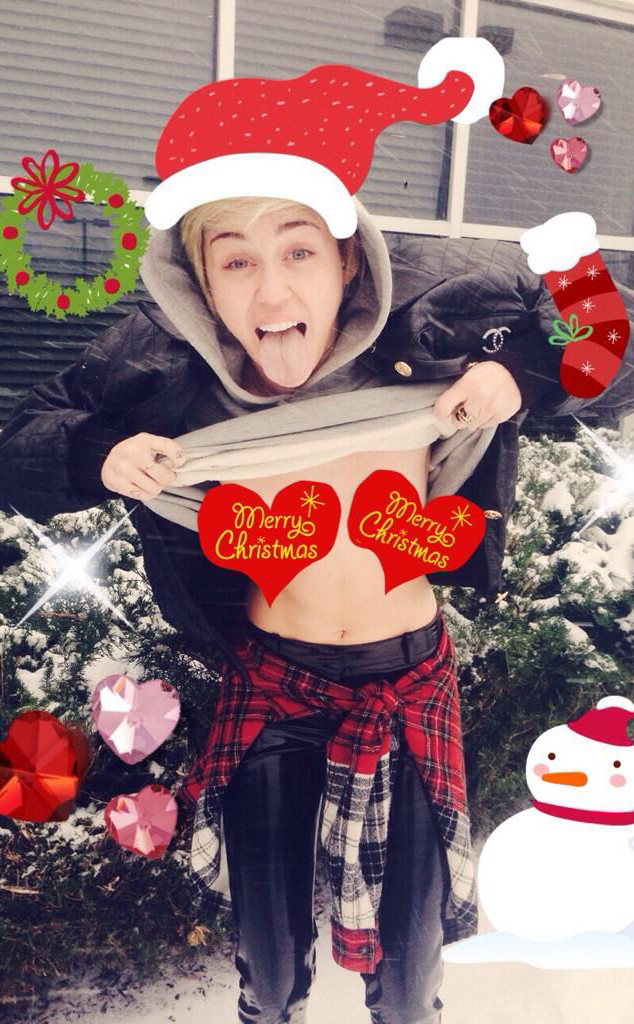 Twitter
The holidays are here…and so are Miley Cyrus's early Christmas snaps.
The "Wrecking Ball" crooner had some fun with friends while hanging out in the Northeast Saturday, posting a photo of herself standing in the snow in a Chanel jacket with her shirt lifted up, with "Merry Christmas" heart images covering up her boobs."
"Merry Christmas…THANK YOU NY for being one of the few states to @freethenipple," she tweeted.
Earlier this week, the singer lended her support for the first time to the "Free the Nipple" movement, which seeks to end the media's "glorification of violence and repression of nudity."