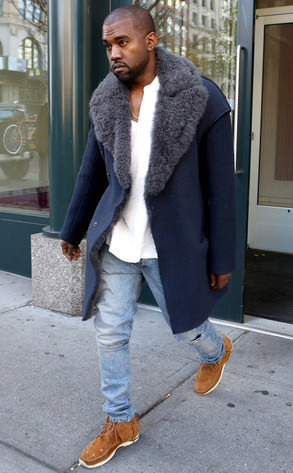 JAXN/AKM-GSI
A police chief in Ohio has a few words for Kanye West.
David Oliver, from Brimfield Police Department, decided to write the rapper an open letter after hearing Yeezy compare being a rapper to being an officer during an interview with Saturday Night Online.
"I'm just giving up my body on the stage and putting my life at risk, literally," West told radio host Garrett. As part of his Yeezus tour, the 36-year-old rapper stands on top of a moving mountain to perform a few of his songs. "That mountain goes really, really high," he explained. "And if I slipped...You never know. And I think about it. I think about my family and I'm like 'Wow, this is like being a police officer or something, in war or something.'"
Oliver took offense to that statement, and explained why through this lengthy yet very witty Facebook post: