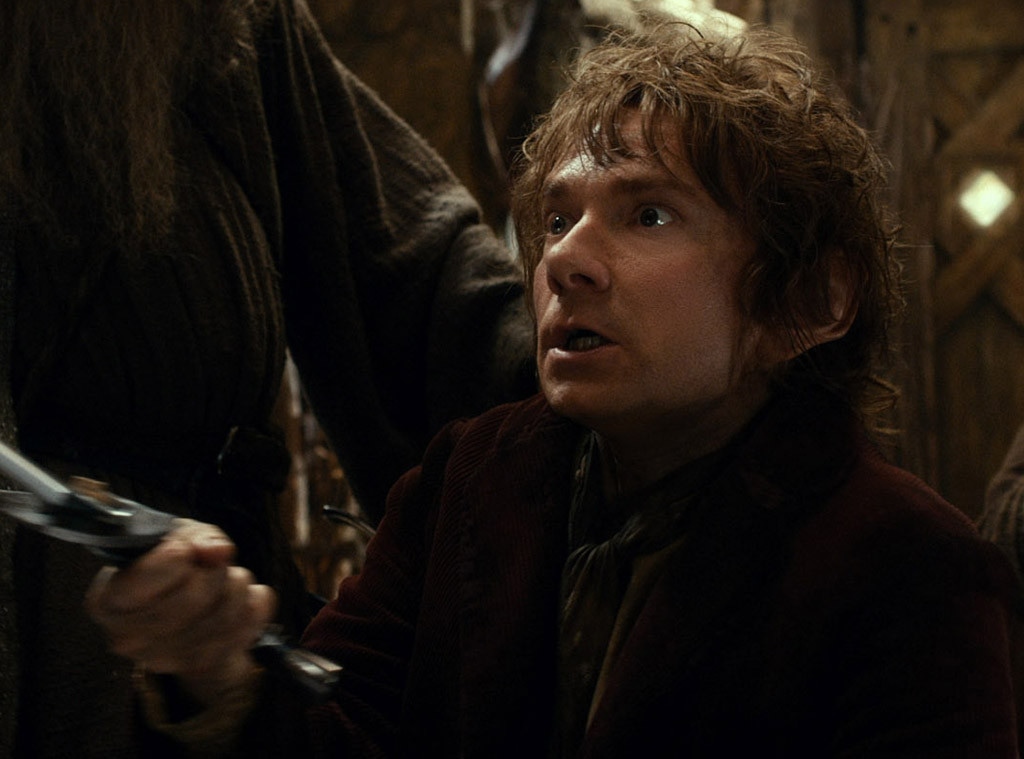 Courtesy of Warner Bros. Pictures
Talk about a box office winner!
Loyal fans stayed up late and showed their support for The Hobbit: The Desolation of Smaug by attending midnight screenings across the United States.
According to box office estimates, Peter Jackson's latest flick earned an impressive $8.8 million in its 12 a.m. showings alone.
The total makes it the second-highest December showing ever. The Hobbit: An Unexpected Journey holds the top spot after earning more than $13 million through midnight showings in 2012. 
Despite lower ticket sales than its predecessor, Martin Freeman, Benedict Cumberbatch, Ian McKellen and the rest of the talented cast shouldn't be the least bit concerned.
The sequel is still expected to make $84 million, similar to the first movie's opening weekend. In addition, many critics insist the second film is even better than the first.
Thanks to Smaug, the fire-breathing creature voiced by Cumberbatch, movie gurus claim the film is "livelier" and features "the coolest movie dragon ever." 
Other big movies in theatres this weekend include Tyler Perry's A Madea Christmas and last week's No. 1 flick, Frozen.