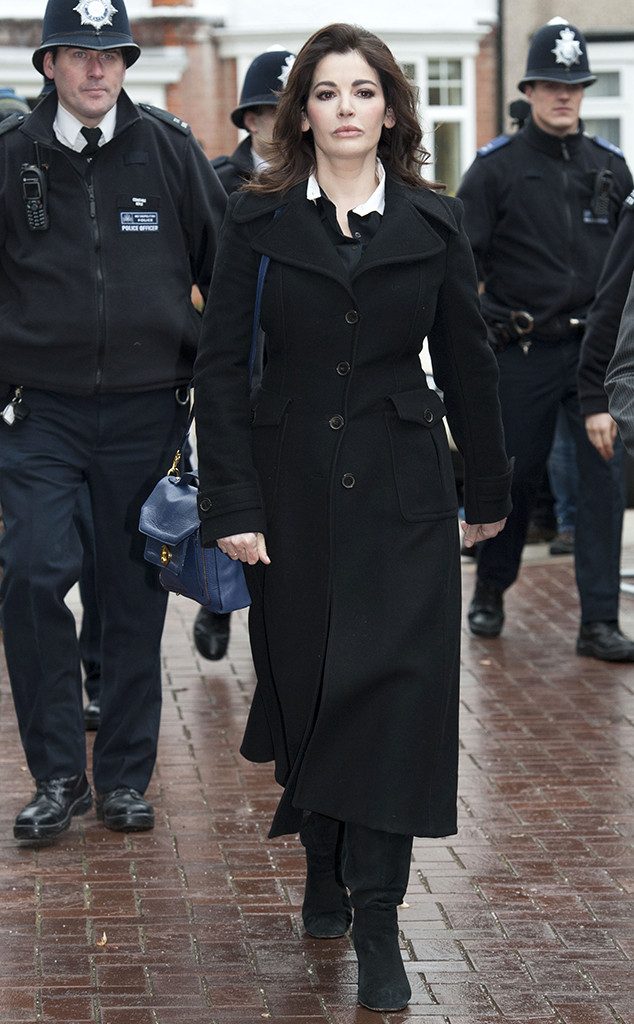 Mirrorpix / Splash News
And the Nigella Lawson courthouse bombshells just keep on coming.
The celebrity chef took the stand as a witness last week in the fraud trial of her former assistants, Francesca Grillo and Elisabetta Grillo, who are charged with allegedly defrauding Lawson and ex-husband Charles Saatchi out of more than £300,000 ($484,600) while under their employment.
The sisters, who worked for Lawson for more than 10 years and deny the accusations, continued their testimony today and opened up further about Lawson's alleged drug use, which has come to light in the case after the Grillos claimed—as part of their defense—that Lawson authorized them to freely use Saatchi's company credit card in exchange for their silence regarding her purported substance abuse.
Per Central News, the Isleworth Crown Court heard testimony today that implied Nigella Lawson allowed her children to smoke cannabis, just one week after the domestic goddess testified that she had smoked weed "relatively recently" and in front of her two children, but added she had only used drugs once during her 10-year marriage to Saatchi, in July 2010.