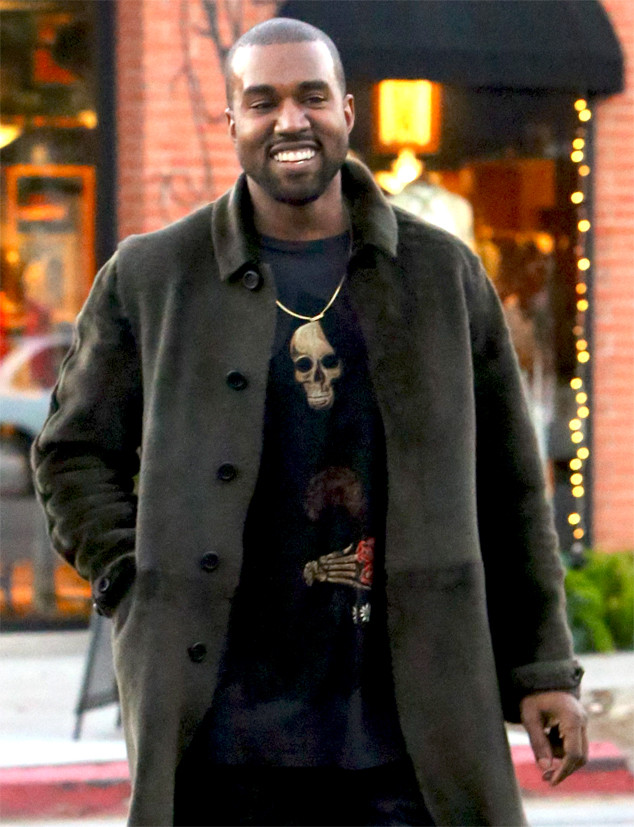 Juniano-Das-Blitz-ionu-Awds/X17online.com
Kanye West isn't always happy about having his picture taken.
But on Thursday, Dec. 12—even with the paparazzi present!—Kim Kardashian's fiancé couldn't help but smile after getting some Christmas shopping done in Beverly Hills.
North West's daddy, 36, reportedly ventured into the Chanel boutique in his quest for holiday presents. Kim, 33, is a longtime lover of the brand and 6-month-old Nori's already building up her collection of couture (with gifts handpicked by the designers of course!), so it makes since a certain rapper would want to treat his girls something special from Chanel.