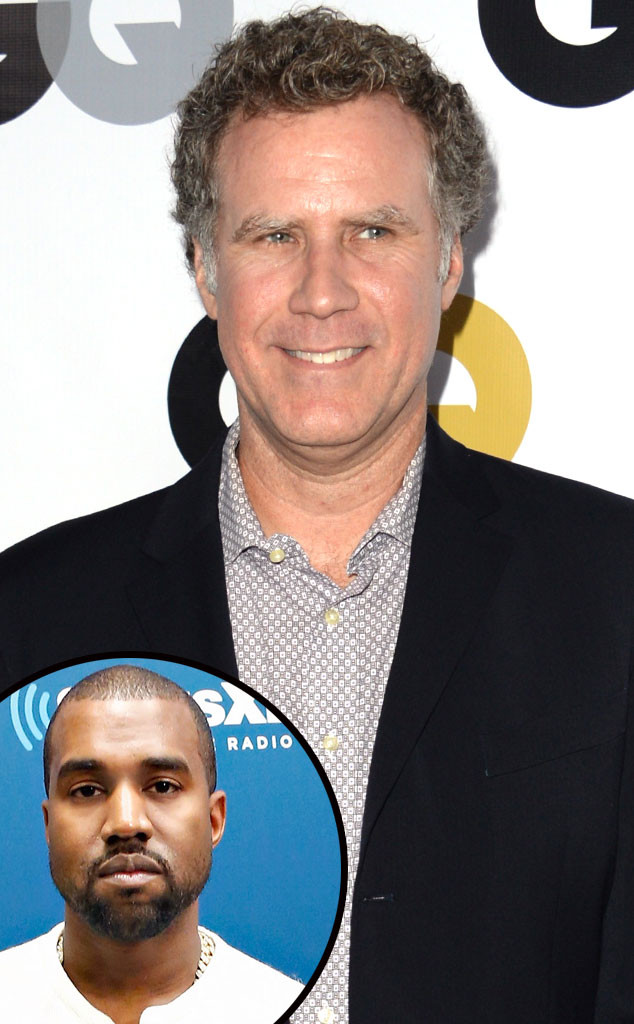 Getty Images
Will Ferrell goes to battle with Kanye West in Anchorman 2: The Legend Continues. But how did the actor really get along with the rapper on set, while he was filming the cameo?
The 46-year-old funnyman stopped by The Jonathan Ross Show, in an interview set to air on Dec. 14, and spilled the deets about Kim Kardashian's fiancée.
"It was very surreal to have Kanye—who's such a big fan of comedy—in our movie hanging out for two days," according to interview excerpts from the Huffington Post United Kingdom. "He was playing the new tracks a lot—over and over. Even when you're trying to film, he's playing the tracks."
Ha! But were the tracks disruptive and loud? Of course.
"We got a scared 18-year-old intern to ask him to turn them down," Ferrell quipped.