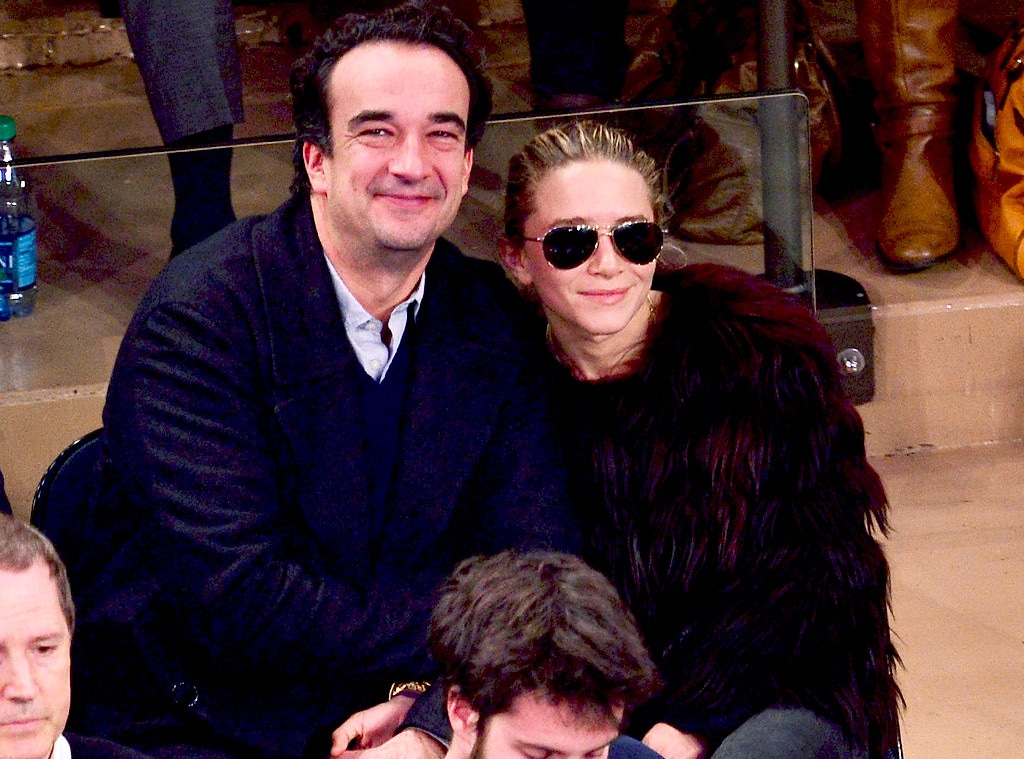 James Devaney/FilmMagic
When it was first revealed that Mary-Kate Olsen was dating Olivier Sarkozy in the spring of 2012, skeptics were quick to point out that their 17-year age difference might be their downfall. And yet, nearly two years later, the fashion designer and the banker are strong than ever. In fact, sources tells E! News exclusively that Olsen, 27, and Sarkozy, 44, have even tossed around the idea of marriage.
But while one insider reveals that Olsen is "crazy for Olivier," a second source cautions that a wedding isn't in their immediate futures. In fact, the source says the Frenchman is "wary" of tying the knot a second time. (He divorced Charlotte Bernard in 2010; they share son Julien, 12, and daughter Margot, 10.)
"Mary-Kate is just 27 but comes across as a lot, lot younger," says the Sarkozy source. "She's clearly very excited about the chance to get married to a very successful, well-educated man, but life isn't always that simple. He's already got kids and is very happy with his status in life."
Of course, a little looking never hurt anybody. In January, they scoped out several Parisian churches as possible wedding venues. "A romantic wedding in Paris is ever girl's dream, but there is no reason why Olivier should play ball just yet," the source says. "Olivier has already been through a painful divorce and is simply happy to have a beautiful girlfriend whom he loves. The future can take care of itself."
The two regularly visit the wealthy suburb of Neuilly-sur-Seine, near Sarkozy's childhood home. Even so, Olsen has yet to meet her boyfriend's half-sibling, former President of France Nicolas Sarkozy, or his sister-in-law, supermodel-turned-singer Carla Bruni.
"Both brothers are very busy and lead their own lives nowadays," according to the source.
While it's been reported that Olsen would be happy to have a child out of wedlock and raise the baby with Sarkozy in France, an insider insists that she isn't ready to become an ex-patriot: "It's unlikely she'll bring up her children in Paris. She spends the vast majority of her time in New York with Olivier."
Given that she's running a fashion empire with her twin sister, it's hard to imagine she'd leave the U.S. "It's not like you wake up one day and have a huge company with four or five different companies within the companies," Olsen recently told Allure of their growing clothing and accessories business.
Sarkozy may not be ready to propose just yet, but Olsen is excited at the prospect of spending the rest of her life with the divorced father of two. In mid-November, she was seeing shopping at a Neil Lane boutique in L.A. While a source tells E! News that she looked holiday gifts, Olsen also spent time in the ring section.