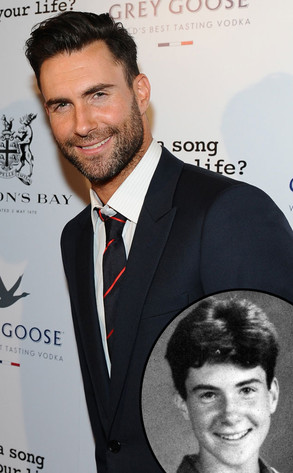 Stefanie Keenan/Getty Images for Grey Goose Vodka, Seth Poppel/Yearbook Library
Adam Levine may be People's Sexiest Man Alive, but he wasn't always so hot and hunky. OK, maybe he was.
During an appearance on Conan last night, the34-year-old Maroon 5 singer opened up about his high school past.
"How do you process this Sexiest Man Alive thing?" Conan O'Brien asked. "Is it something that you're comfortable with? Does it make you uncomfortable? Share what it's like."
"It makes me comfortable and uncomfortable at the same time," Levine admitted. "It's bizarre and awesome and funny and cool. Who doesn't harbor some secret desire to kind of want that a little bit?"