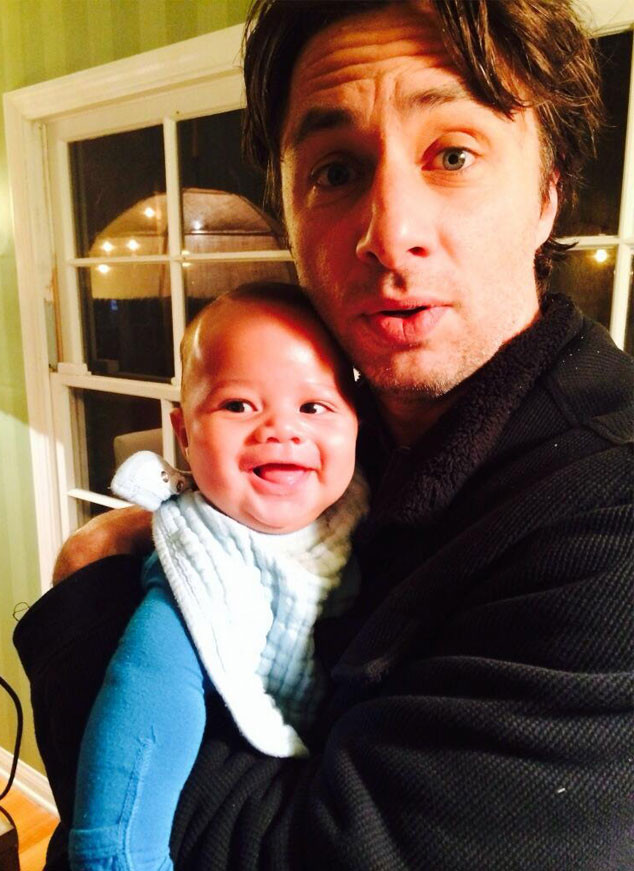 Twitter
Zach Braff knows how to make his precious godson smile.
The 38-year-old actor posed with Donald Faison and CaCee Cobb's adorable son Rocco and shared the sweet snapshot on Twitter.
"Me and my god son. Made with @donald_faison's sperm," Braff captioned the darling pic. Faison re-tweeted the wonderful moment to his followers, as well.
Braff's mouth is slightly open while he gazes wide-eyed at the camera. The 4-month-old, sporting a baby blue ensemble with a white bib, is looking off to the side and flashing a big grin.
Perhaps his parents are making a funny face at him? Regardless, what a cute pair!