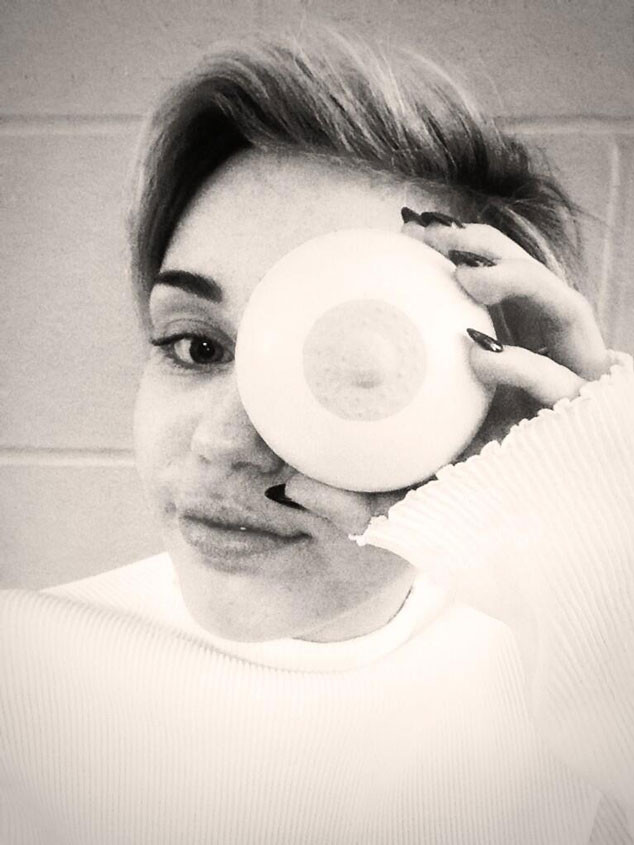 Twitter
Yup, you read that right.
Miley Cyrus has jumped onboard a new bandwagon aiming to end media's "glorification of violence and repression of nudity."
And really, considering her most recent performance ensembles, the pairing seems to make sense.
The pop star posted a pic on her Twitter page with a rubber nipple and gave a shout-out to the movement, aptly dubbed Free the Nipple.
The grassroots campaign is hoping to "decriminalize the female body" and "protest the backwards censorship laws in the US," according to their Facebook page.
The "We Can't Stop" singer is no stranger to taking heat for showing too much skin. In fact, it wasn't her twerking or onstage smoking that caught the most attention at this year's MTV EMAs.