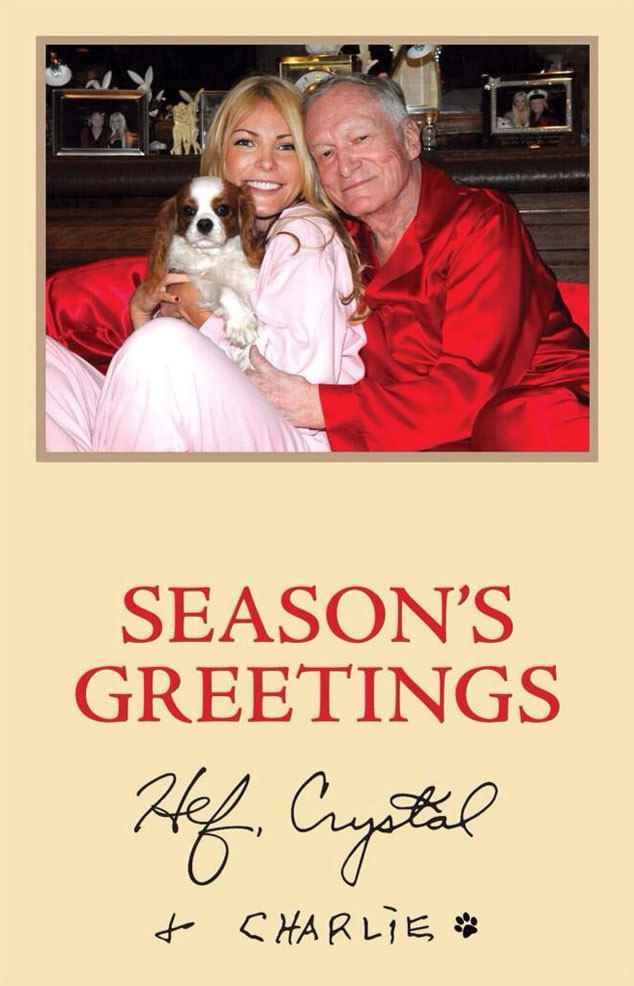 Twitter
Season's greetings from the Playboy Mansion!
Hugh Hefner and wife Crystal Harris look cozy with their adorable Cavalier King Charles Spaniel, Charlie, as they pose for this year's holiday card. The duo is all smiles as they get ready to celebrate their first Christmas as a married couple together.
The card features Hef and his wife wearing—what else?—pajamas while lounging on their red silk-sheeted bed. The Playboy founder, 87, wears a silky red robe as he cuddles up to Harris, 27, who dons a matching nightgown in pink. They accompany the card with "Season's Greetings" and sign it, "Hef, Crystal + Charlie [pawprint]."