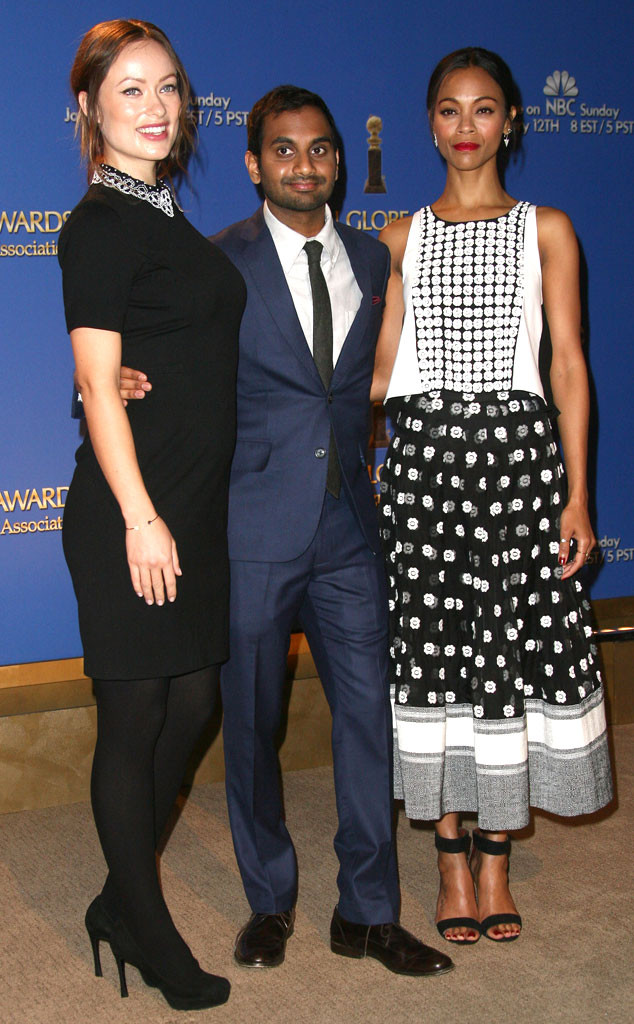 Tommaso Boddi/WireImage
And the award for cutest pregnant star announcing the Golden Globe nominees this morning goes to—drum roll, please—Olivia Wilde!
The expectant actress glowed during this morning's early awards show event, which she led alongside fellow celebs Zoe Saldana and Aziz Ansari. Wilde helped deliver all of the nominees for the 71st Annual Golden Globe Awards in Beverly Hills, while also flaunting her tiny-yet-growing baby bump in a simple black dress.
Although she looked absolutely flawless (as always), Jason Sudeikis' leading lady was a little worried about leaving a regurgitated mess at the event.