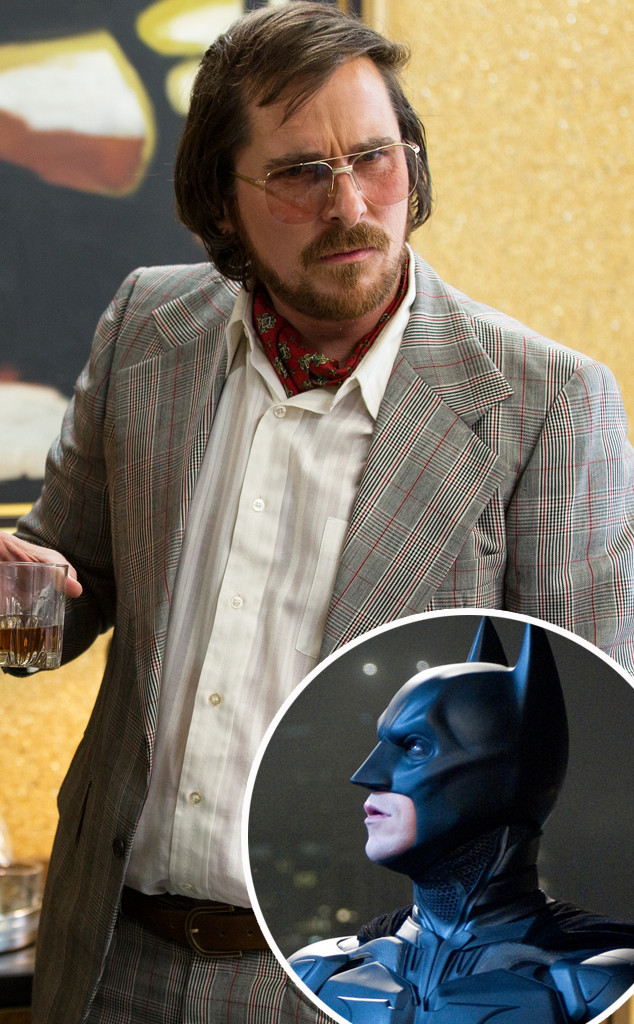 ©2013 Annapurna Productions/Warner Bros.
Are you guys going to see Batman vs. Hawkeye vs. Mystique vs. Lois Lane vs. Faceman this weekend? Also known as American Hustle?
Don't tell us you failed to notice that everyone in that cast has played a superhero or has been in a superhero movie of some kind? Our nerd alarms went crazy when we first saw a pic of Christian Bale, Jennifer Lawrence, Jeremy Renner & Co. all together, so much so we had to come up with a new name for the level of geekiness. ("Threat Level Joss Whedon" is what we decided on).