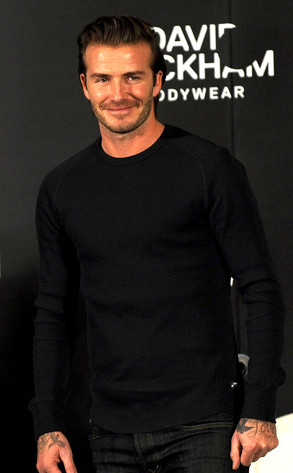 ChinaFotoPress/ChinaFotoPress via Getty Images
Is David Beckham falling apart?!
Yesterday, the 38-year-old former soccer star admitted that he struggles to keep up with 11-year-old son Romeo during their morning runs. And now, Victoria Beckham's hunky hubby is revealing he can barely watch TV or movies without crying!
"I'm kind of an emotional wreck with movies," Becks told BBC Radio 1's Nick Grimshaw while promoting his Manchester United documentary Class of '92. "I can't get through some movies without shedding a tear, I can't lie."
Beckham mentioned the flick Armageddon gets him every time. But it's not just movies.