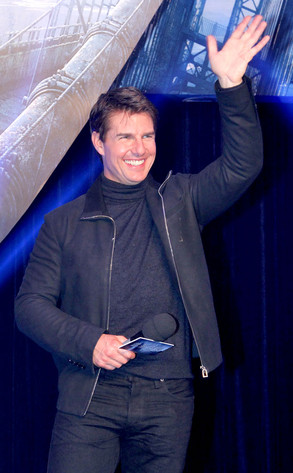 INFphoto.com
Tom Cruise's longtime publicist Pat Kingsley is opening up about the relationship she had with her former client before Cruise famously fired her back in 2009.
In a new interview with The Hollywood Reporter, Kingsley, now 81, admits to butting heads with members of Cruise's controversial religion Scientology early in his career.
Regarding the conflict, Kingsley told the mag, "It was taken care of very early in the game. I felt that they were involved in a story that I was doing on Tom, and I said: 'It's not your story, it's Tom's. You have to step aside.' And they did."