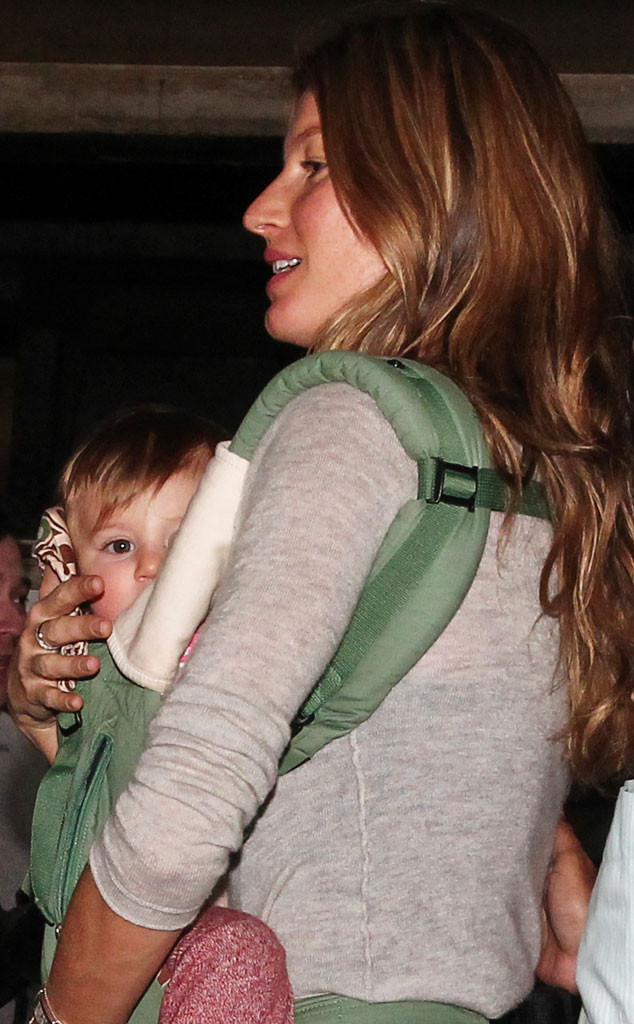 Photo Rio News / Splash News
It looks like Gisele Bündchen isn't always multitasking.
Soon after the Brazilian beauty posted an Instagram photo of herself nursing 1-year-old daugher Vivian while getting her hair and makeup done, the 33-year-old model was spotted arriving with her cute kid at Sao Paulo airport in Brazil on Tuesday, Dec. 10.
But rather than doing several things all at once this time, Bündchen seemed focused on just one singular activity—discreetly getting through the terminal while lovingly holding her little one.