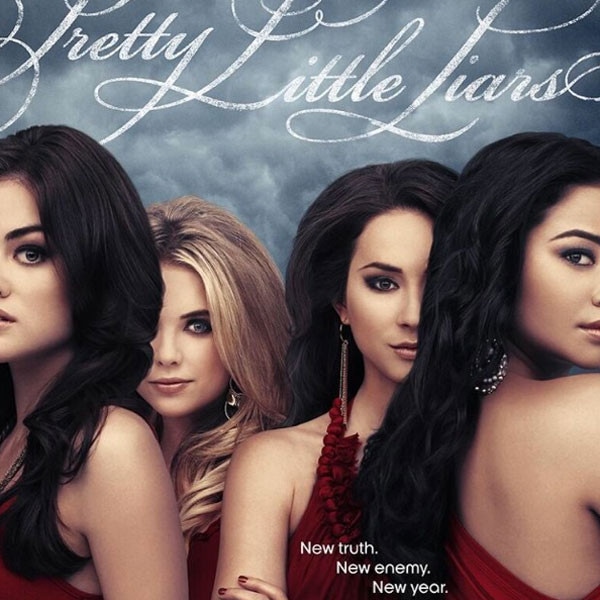 Instagram
Ashley Benson is not happy with the latest Pretty Little Liars poster.
The 23-year-old starlet voiced her frustration with the "ridiculous" campaign image being used for the hit ABC Family mystery-thriller series on Wednesday, Dec. 11.
"Saw this floating around....hope it's not the poster," the actress captioned on her Instagram account, which promotes the upcoming second half of the show's fourth season.
"Our faces in this were from 4 years ago.....and we all look ridiculous," she added. "Way too much photo shop. We all have flaws. No one looks like this. It's not attractive."
The poster features Benson, along with her costars Lucy Hale, Troian Bellisario and Shay Mitchell, posing in red dresses against a gray cloudy backdrop. The ladies all have perfect complexion, smoky eyes, glossy lips and wavy hairstyles.
A rep for ABC Family had no comment.
Benson received an outpouring of support from her fans on her social media sites and added a snapshot of this message: "On another note. Super sick in bed. Reading all of your tweets. Love you guys so much. The constant support and love I get from all of you makes me so happy. Hope you all are having an amazing week."
"Remember, you are ALL beautiful," she continued. "Please don't ever try and look like the people you see in the magazines or posters because it's fake. It only causes an unhealthy mind about how you see yourself. You are perfect the way you are."
What do you think of the new Pretty Little Liars poster? Sound off in the comments!
—Additional reporting by Athenia Veliz-Dunn