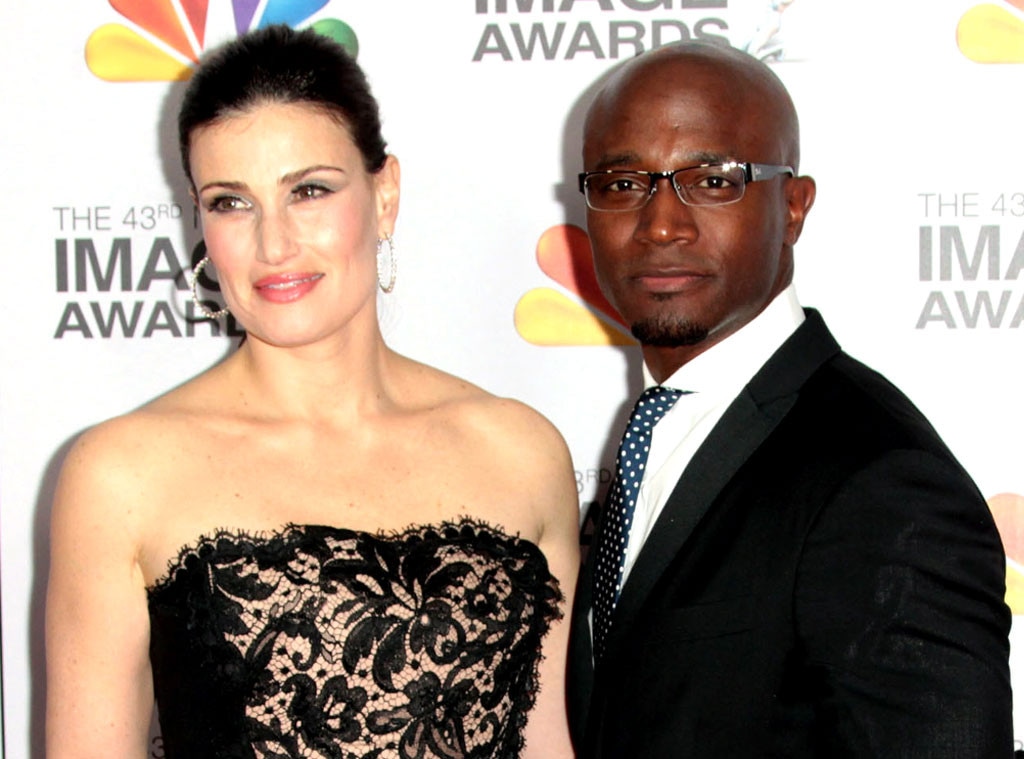 Frederick M. Brown/Getty Images
Taye Diggs and Idina Menzel's lease on love is up.
The actors, who met as members of the original Broadway cast of Rent in 1995, have split up after nearly 11 years of marriage, E! News has confirmed.
"Idina Menzel and Taye Diggs have jointly decided to separate at this time," reps for the couple said in a statement. "Their primary focus and concern is for their son. We ask that you respect their privacy during this time."
Their son, Walker Nathaniel Diggs, is 4. Diggs and Menzel tied the knot Jan. 11, 2003.
Menzel and Diggs, both 42, also costarred in the 2005 film adaptation of Rent, reprising their respective Broadway roles as saucy bisexual performance artist Maureen and yuppie landlord Benny.
Some of her more recent gigs, playing Lea Michele's mom on Glee and voicing Queen Elsa in the animated Frozen, have kept her closer to home, but Menzel talked in April about the difficulties of being based in Los Angeles while also often having to be in New York for work. 
"It's hard trying to make the decision to keep [Walker] in L.A. so he can go to school with his friends," the Tony winner for Wicked told People. "He would be with a babysitter or have to travel to me to New York where I am rehearsing all day—but at least he's with Mommy. It's those kind of decisions that torture me all the time."
As for having a sometimes-long-distance marriage...
"We work at it," Menzel admitted. "I'm not going to glamorize it or glorify it—we go through tough times like everybody else, but we love each other very much. We try not to be away from each other for more than two weeks at a time and we try to find new ways to communicate."
Meanwhile, Menzel was not at the recent premiere of Diggs' latest movie, The Best Man Holiday.
People was first to report their separation.