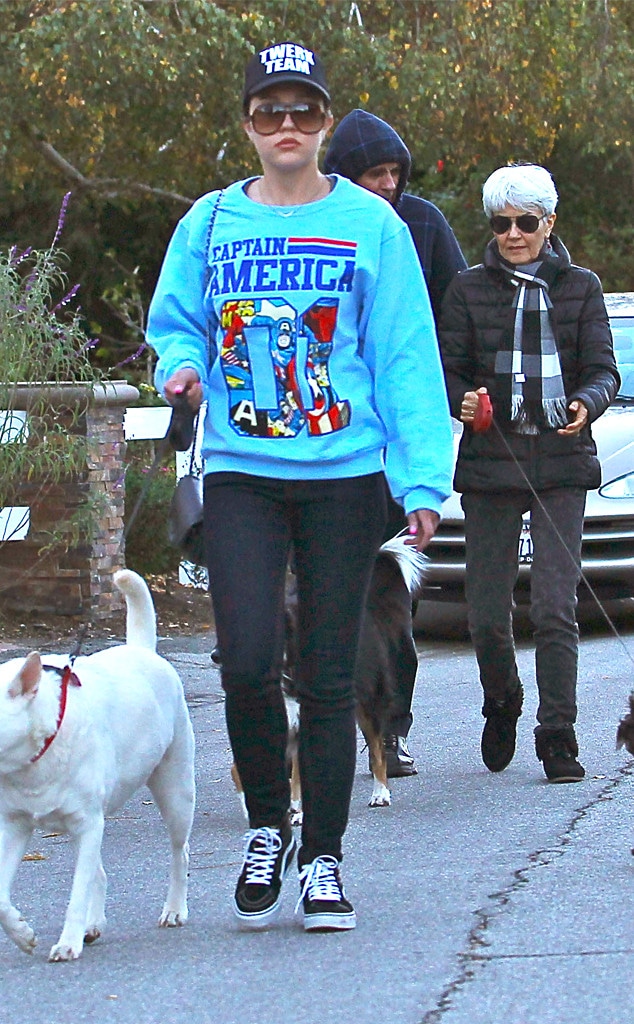 FameFlynet
There's nothing like a trip to Tomorrowland to get a girl thinking about her future.
A day after going to Disneyland with her parents, Amanda Bynes visited the Orange County campus of the Fashion Institute of Design & Merchandising on Wednesday and took a tour of the school.
A source exclusively tells E! News that the 27-year-old actress, who just returned home last week after several months in treatment, wore jeans and a floral-print shirt, sunglasses shielding her face and her hair pulled up in a ponytail. She also sported sunglasses and had her hair pulled back in a ponytail.
We're told that a typical tour for visitors—Bynes is not yet enrolled at FIDM—includes the library and various classrooms to give a sense of what projects the students could be working on at any given time.
FIDM also has locations in San Diego, San Francisco and Los Angeles, which would be closest to Bynes' parents in the San Fernando Valley.
Upon Bynes leaving rehab last week, her family's attorney told E! News that her plans to pursue a career in fashion—what she said she said she wanted to do more than a year ago when she first moved to New York—are back on track.
Bynes, who collaborated on a line called Dear for Steve & Barry in 2007, is "now looking at various colleges with the intention of majoring in fashion design," lawyer Tamar Arminak said. "She's mentioned before she's interested in creating a clothing line."
She has been acting since she was a little girl, so...higher education is obviously a great place to start.
Arminak also said that Bynes was continuing outpatient treatment, her return home to her parents' care coming less than five months after she was placed on an involuntary psychiatric hold after allegedly setting a fire in a neighbor's driveway.