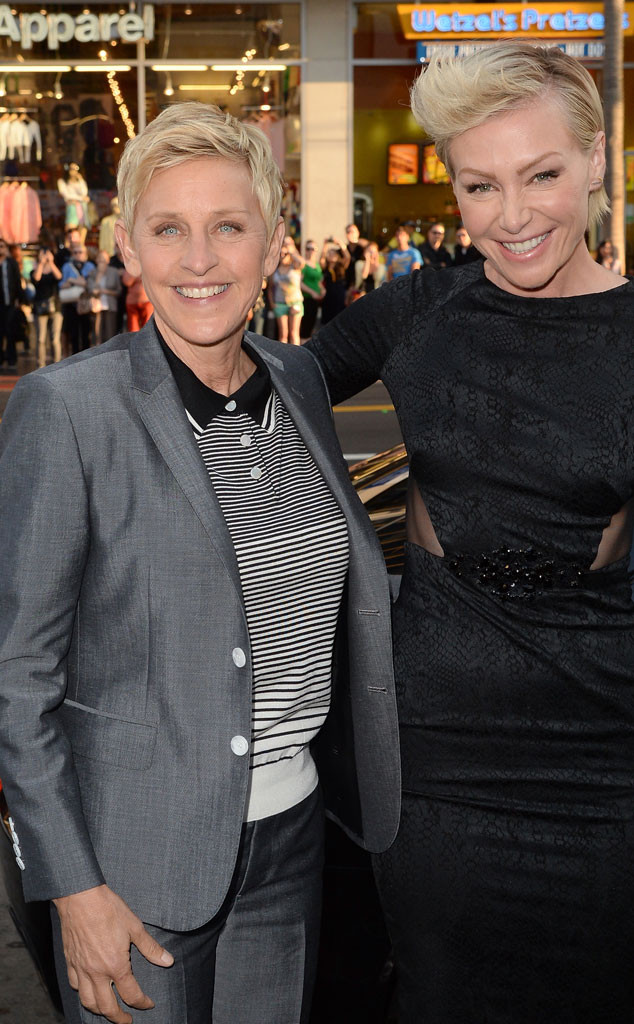 Jason Merritt/Getty Images
Ellen DeGeneres is using her talk show to clear the air about recent rumors swirling around her relationship with wife Portia de Rossi.

The 55-year-old addressed the reports during the opening monologue on Wednesday's show.
"I was like, 'Oh, what happened? They seemed so happy,'" she said when explaining a magazine headline she saw that read "Ellen and Portia Marriage Crumbles."
"And then I was like, 'Wait, I'm Ellen,'" the comedienne quipped.
All kidding aside, the talk-show host's tone became more serious when she slammed the claims.
"It's so ridiculous to me," DeGeneres told the audience. "There's not one ounce of truth to any of it. I'm very happily married. In fact, the only thing we ever argue about is who loves who more. That is all. It really is true."
DeGeneres brought back the humor when dishing about what the duo argues about. And it's not what you would think!
"We argue if we'd let a kangaroo carry us around in its pouch for a year," DeGeneres said. "'I would. She wouldn't. She'll change her mind. Who wouldn't want to be in the pouch of a kangaroo for a year? Hopping around. And she's like, 'No,' but anyway."
DeGeneres asked her fans to please trust her and admitted that if there is anything to know, she would "announce it here first."
DeGeneres and de Rossi married in August 2008, after dating for four years. The longtime loves swapped vows in front of family and friends at their Beverly Hills estate.