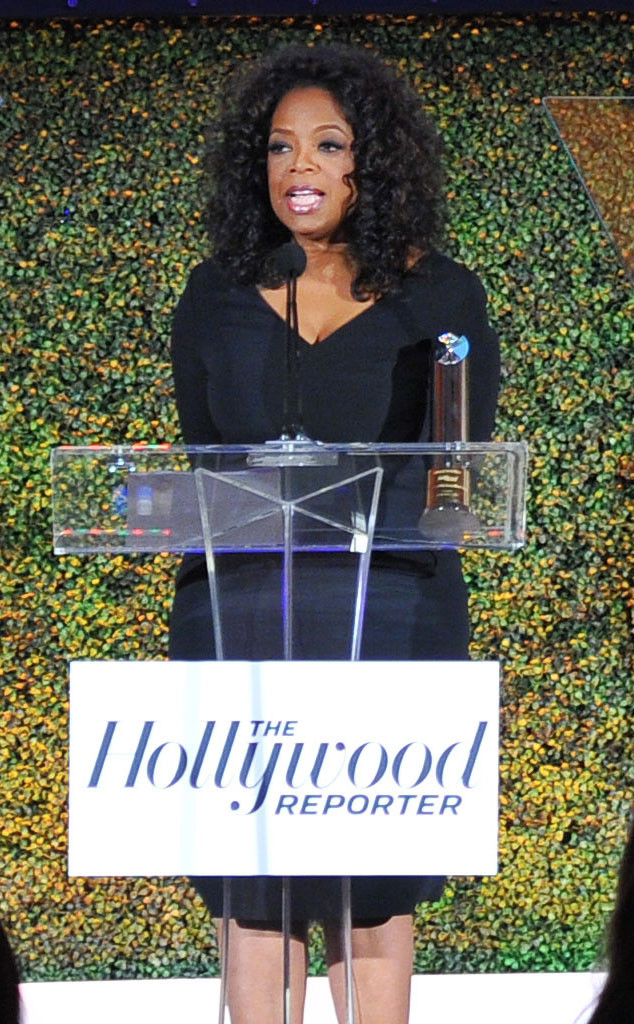 Vince Bucci/Invision for The Hollywood Reporter/AP Images
You gotta hand it to Oprah Winfrey—not only does she know that OWN didn't get off to a great a start, but she's also not afraid to admit it.
"I got hit with him curveballs and some stumbling blocks and some hurdles along the path," Winfrey said today while accepting the Sherry Lansing Leadership Award at The Hollywood Reporter's Women in Entertainment Power 100 breakfast at the Beverly Hills Hotel. "For a moment, actually two or three minutes, I was thrown off balance. I lost my stride and I had to reexamine for myself which way is true north."
She said it was frustrating when she opened the newspaper to read reports of her "struggling network."
Fortunately, Winfrey eventually put OWN on the right track.