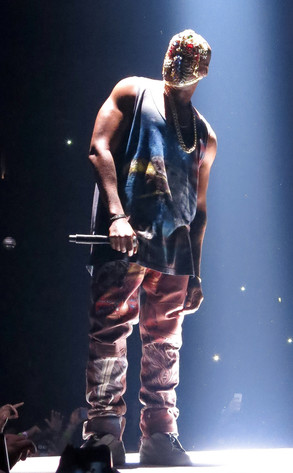 Ronin 47/Splash News
Kanye West is certainly no stranger to speaking his mind.
And the rapper did just that during his concert in Phoenix, Ariz., on Tuesday, Dec. 10.
His target this time around? The Grammys. Specifically, the lack of Grammy nominations he received this year for his critically acclaimed Yeezus album.
"Yeezus is the top one or two album on every single list, but only gets two nominations from the Grammys," he told the audience. "What are they trying to say?"
West is up for Best Rap Album and Best Rap Song, for "New Slave," but he was denied recognition in major categories like the more prominent Album of the Year.