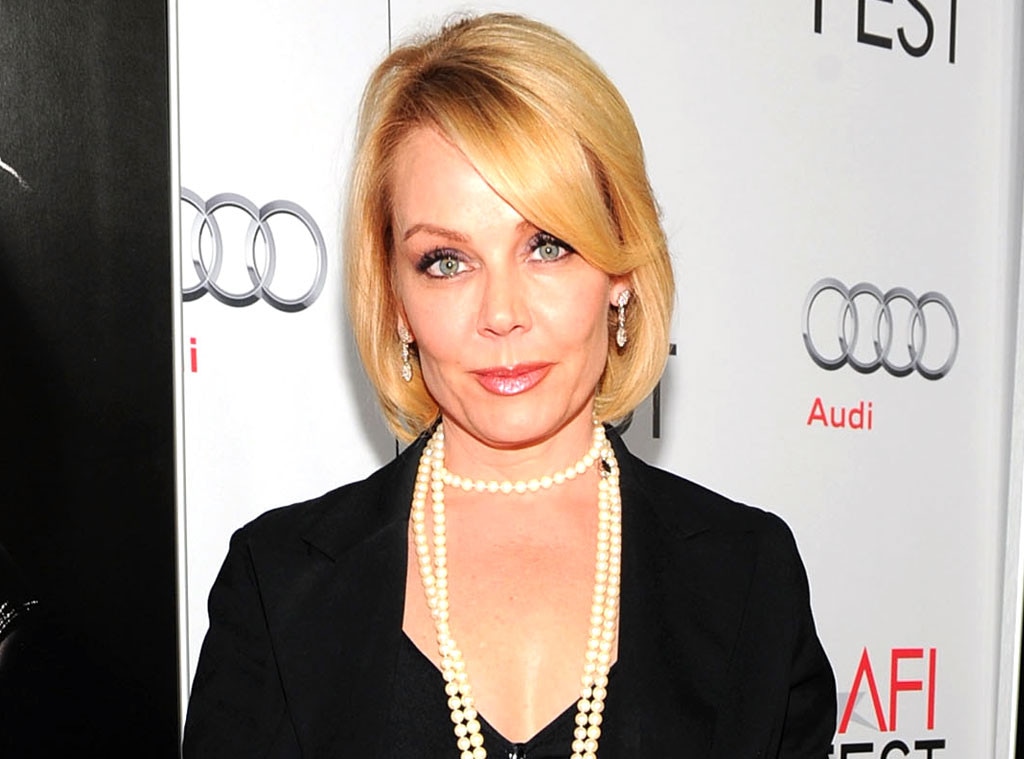 Alberto E. Rodriguez/Getty Images
Something wicked this way comes!
As if the return of Lydia Davis (Amber Valletta), her husband's mistress, wasn't enough for Victoria (Madeleine Stowe) to deal, we've exclusively learned that Conrad's (Henry Czerny) first wife is set to come to the Hamptons to stir up some trouble for the Grayson family. 
And the lady cast to play the woman scorned by Conrad and Victoria? Gail O'Grady! E! News has exclusively confirmed that the NYPD Blue and American Dreams star will take on the role of the former Mrs. Grayson, who will arrive in town in episode 13. 
Divorced from Conrad, who left her for Victoria, for over 25 years, O'Grady's "West Coast posh" chararacter will surprise her former hubby and Victoria when she arrives in town unexpectedly.
"That's someone who has always been out there and now we're pretty much planning on having her introduced at some point in time," Revenge showrunner Sunil Nayar recently spilled of Conrad's first wife. "We're pretty excited about the part and she brings with her secrets that will also blow you guys away that are going to be great."
Aside from NYPD Blue, which she starred on for six years, O'Grady has also appeared on hit shows such as Boston Legal, Desperate Housewives and Hawaii Five-0. Her last series regular role was on the CW's shortlived cheerleading drama Hellcats. 
Revenge airs Sundays at 9 p.m. on ABC.