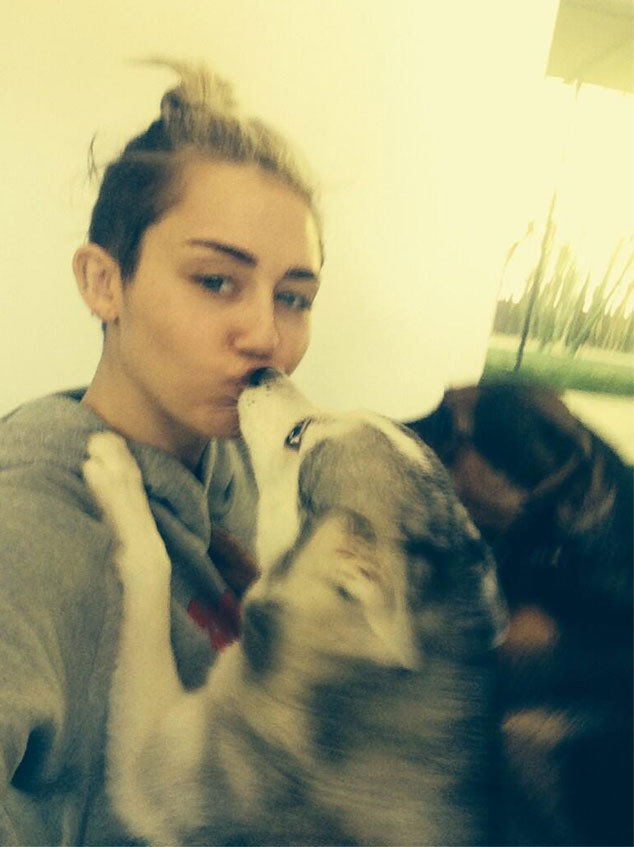 Twitter
Remember, Miley Cyrus, it's not goodbye, it's see ya later.
The pop star has packed up and headed out to perform for KDWB's famous Jingle Ball concert (she recently hit the stage for the Los Angeles show), but she made sure to say farewell to her "babies" first. Cyrus posted a sweet photo of herself puckering up to kiss her dogs before she left to chilly Minneapolis.
"I don't wanna leave my babies :(," the singer wrote on Twitter, before letting her fans know just how cold the weather is. "Freeeeeeezing," she wrote with a photo, and added (in case people didn't get the hint), "F--kkng cold."
Cyrus also shared a photo of a yummy cocktail (which may have helped her warm up a bit) and a snapshot of her mama Tish. "My mommy is so pretty," she wrote.
Unfortunately, Miley will have to part ways from her pups for a much longer period of time once February 2014 comes around, because she'll be jetting off for her Bangerz world tour.