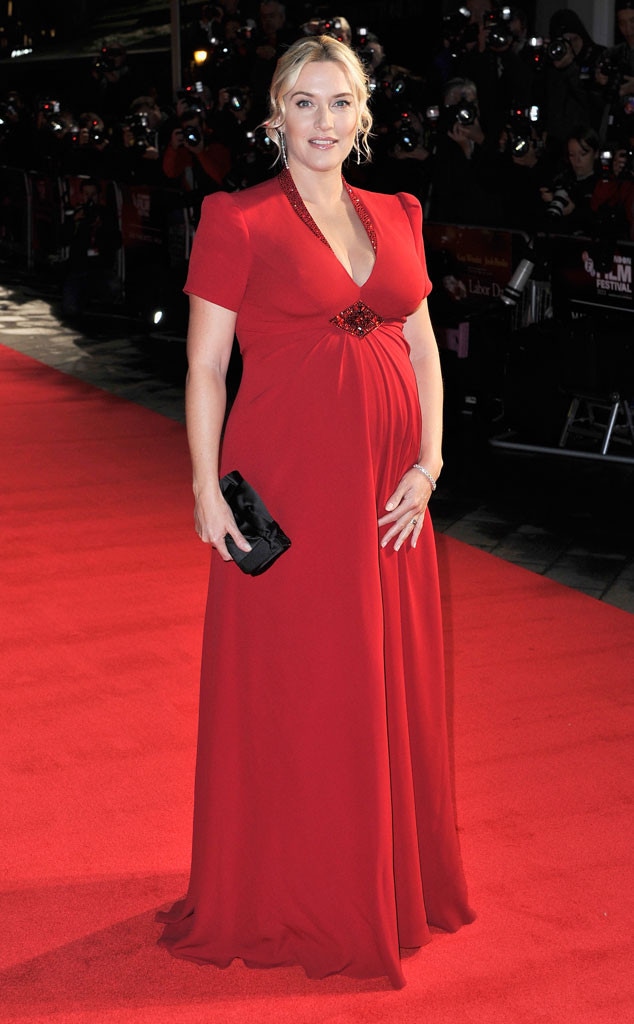 Gareth Cattermole/Getty Images for BFI
It's another boy for Kate Winslet!
The Oscar winner welcomed a son, her first child with husband Ned Rocknroll and her third overall, on Saturday in England, her rep exclusively confirms to E! News.
He was born at an NHS Hospital in Sussex County and "baby and mother are doing great," the rep adds.
No other information—like the little guy's name—was forthcoming, but his last name is Winslet.
The star of the fittingly titled Labor Day, which hits theaters Jan. 31, was last spotted in public last month walking along London's King's Road, still looking impressive in skinny jeans along with her adorably round belly.
Winslet and Rocknroll, who quietly tied the knot about a year ago, confirmed back in June that they were "delighted" to be expecting.
"I'm hoping to have more kids," Winslet told InStyle in 2006, then a mother of two to daughter Mia with first husband Jim Threapleton and son Joe with second ex-hubby Sam Mendes. "I don't whether one or two. Oh, God, I would love to have more."
So far, so good!
It's unclear why her newborn has his mum's last name, but Winslet did tell Britain's Telegraph in September that she wouldn't ever be taking the name Rocknroll (which, in case you hadn't guessed, isn't Ned's original name, either).
"I quite like Kate Winslet; in fact I think it's very flashy," she said, noting that she had never changed her last name before, either. "I'm proud of my name because I'm one of three girls and we have one boy in our family so essentially the only person who is going to carry the name along is my brother and he doesn't have any children at the moment."
—Reporting by Holly Passalaqua