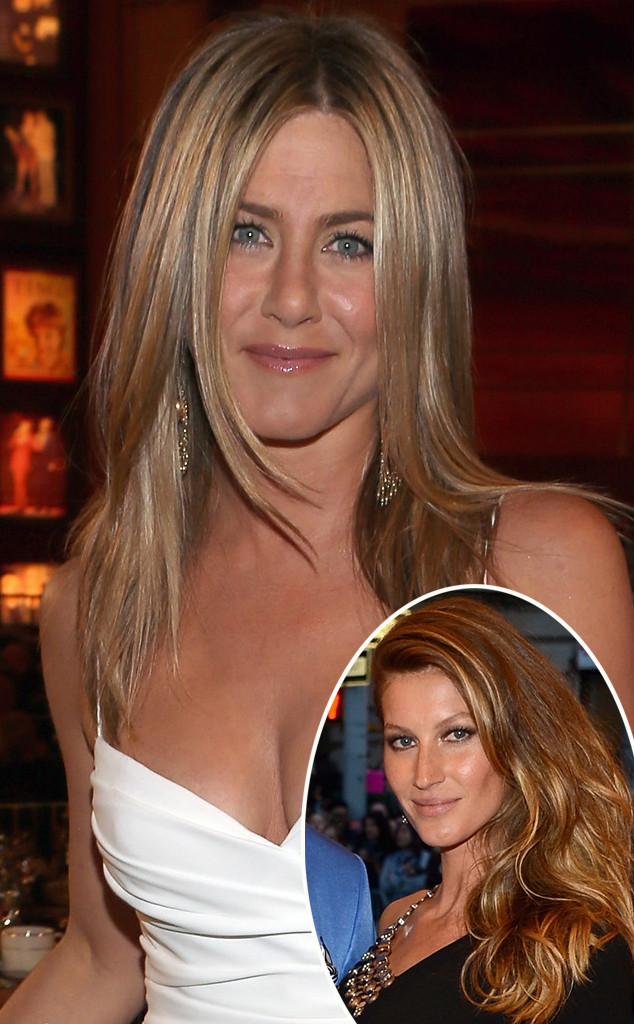 Christopher Polk/Larry Busacca/Getty Images
The world may still be obsessed with Kate Middleton's hair, but Jennifer Aniston has moved on. In a new interview with Parade magazine, the former Friends star says she is now jealous of Gisele Bündchen's locks. "I think Gisele has exquisite hair. That's a pretty envious head of hair!"
But Bündchen isn't the only model with a mane that she admires. "I love Kate Moss. She always has great hair."
When asked the same question just six months ago, Aniston praised another famous Brit: the Duchess of Cambridge. "She's got a hard job, being scrutinized like that. When I have a bad hair day, my hair just goes in a clip," she told Marie Claire magazine.