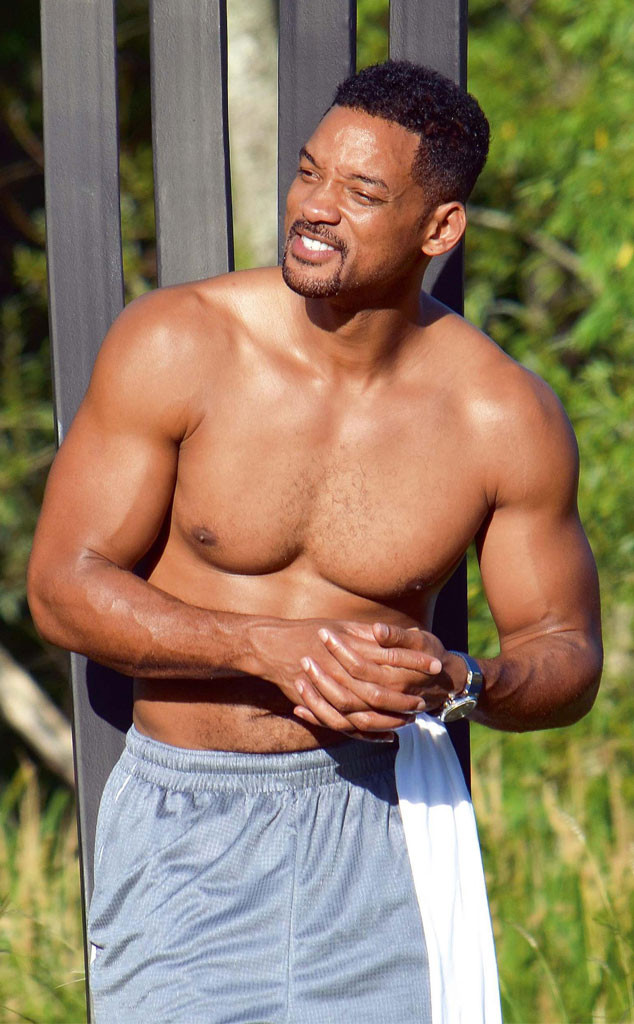 Ramey Photo
Like wife, like husband.
Will Smith's worked-out physique was on full display last Friday during an excursion with a group that may have included cast and crew members from his latest film, Focus, to an island off the coast of Buenos Aires. The movie has been shooting in Argentina.
Smith and nearly a dozen others were photographed taking a chartered boat to Isla El Descanso, where it looked as if they—judging by the hand-holding—engaged in some type of trust game, like the team-building exercises that are popular on corporate retreats.
Then again, they also could have been just messing around on giant iron sculptures that looked like chairs with tiny seats and sky-high backs.