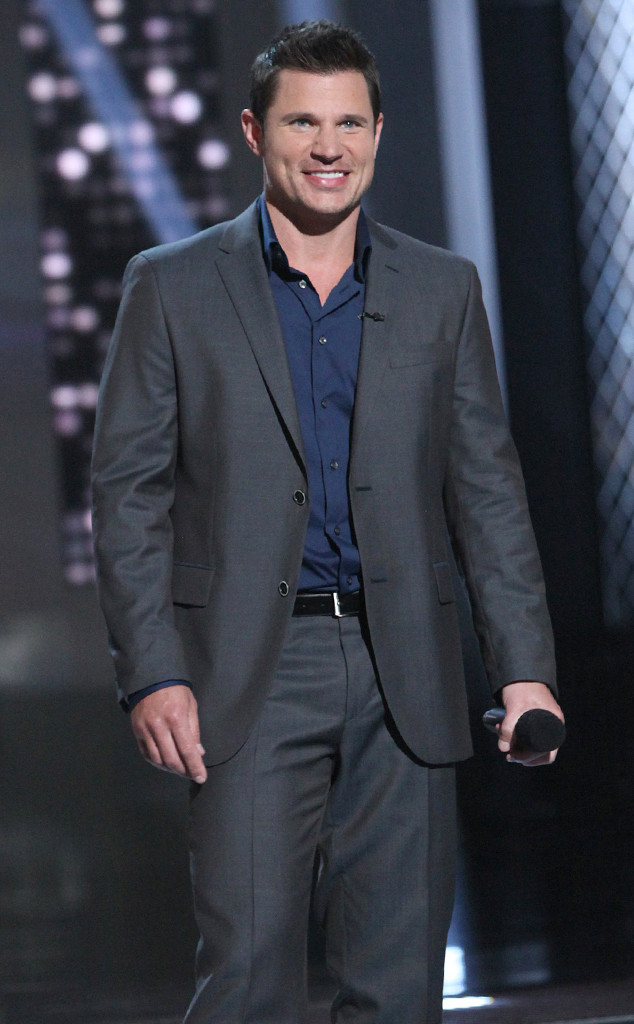 Tyler Golden/NBC/NBCU Photo Bank
It may be hard to believe, but Nick Lachey turned—gulp!—40 last month.
Fortunately, he isn't complaining. "I'm so immature and still feel so young," Lachey told me earlier today when he stopped by my office to promote the new season of The Sing-Off, the a cappella competition show he hosts. "Forty doesn't feel any different than 30 did."
Well, maybe a little.
Lachey said his reunion tour with 98 Degrees this summer wasn't it like it used to be during the boy band's heyday. "I don't know if it's the bus [but] back when you were 20-something riding the bus, you could sleep anywhere, do anything, wake up and feel fine," he said. "This summer, the grind of 40 something shows definitely took its toll on my body."