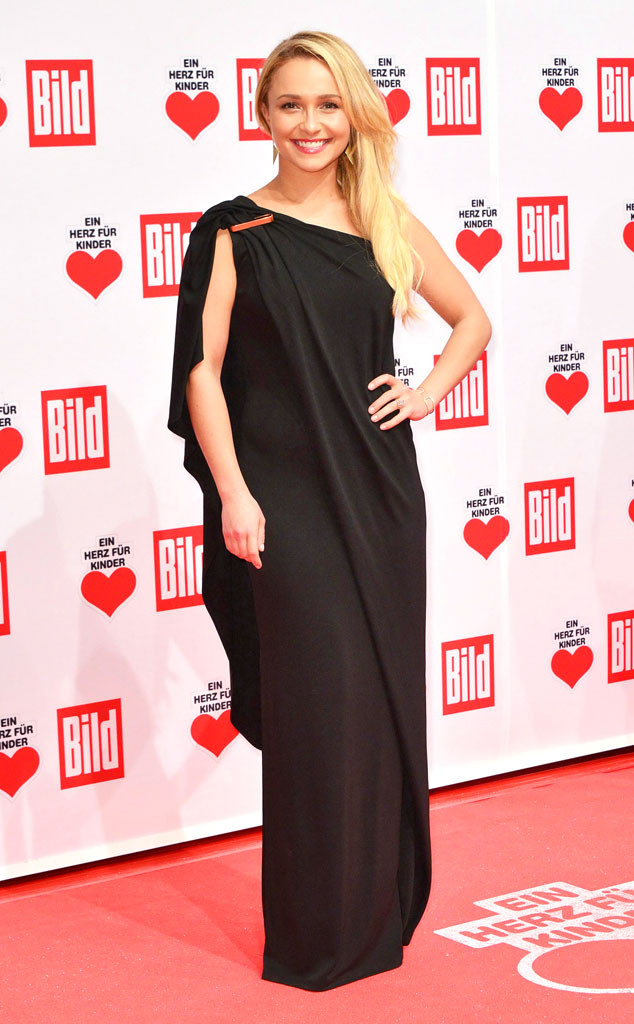 AKM-GSI
Now we know why the Greek's always wore white...
Not only does Hayden Panettiere look like a bummer in this dark, draped look, but the giant shape makes it seem like TV's singing star is stuck inside a trash bag. We realize this fit flattered everyone from Cleopatra to Elizabeth Taylor (as Cleopatra, but still) it's just a fashion horse of a very different color in anything but bright white.
All this dress needs is a shorter hemline to save it from burlap sack territory. A mini synch at the waist would also help the cause. And we could do with slightly less fabric around the arm. It's somehow making this slight celeb look wide in very strange places.
So just three simple changes would turn this into an entirely different dress and keep it off the "make it stop" list. 'Til then we cannot approve, whether the gods like it or not. What's your say?
A Fashion Police Dec 9 Poll