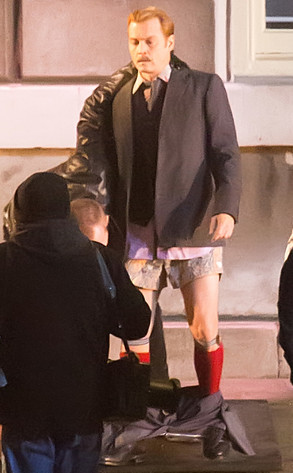 WENN.com
Hello there, Johnny Depp!
While filming a scene for his upcoming movie Mortdecai in London recently, the 50-year-old actor was snapped dropping trou and flashing his boxers.
In an on-set pic, Depp stands with his pants lying around his ankles, giving those around him a clear view of his printed underwear. Depp's fallen pants also reveal bright red socks held up by sock garters. His movie look is complete with a collared button-down shirt under a black sweater and dark coat.