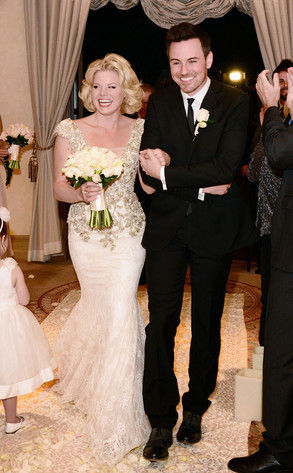 Michael Simon/startraksphoto.com
Megan Hilty enjoyed an intimate post-wedding party over the weekend!
The 32-year-old Smash star, who tied the knot with hubby Brian Gallagher one month ago in Las Vegas, celebrated her new marriage with a reception on Saturday.
The wedding party had about 30 guests with Hilty's Sean Saves the World costars Sean Hayes, Echo Kellum and Tom Lennon in attendance, according to a source. The three-hour reception took place outside of L.A. at a Sherman Oaks house that Hilty and Gallagher have been renting.