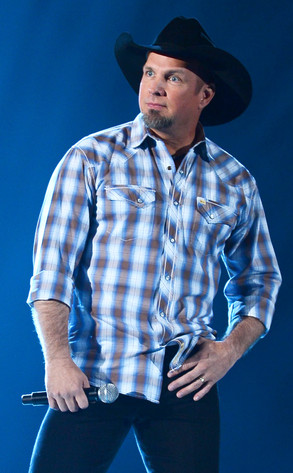 Ethan Miller/Getty Images
Good news for Garth Brooks fans!
The country musician appeared on Good Morning America on Monday, Dec. 9, where he unexpectedly announced his plans for a world tour in 2014 after initially playing coy regarding the possibility of his return to the concert stage.
"You know what, since it's you and since we've had a history forever, let's announce it. We're going on a world tour in 2014," Brooks, who appeared on the morning show to promote his new album Blame It on My Roots: Five Decades of Influences, told Robin Roberts. "I can't believe I just did that, but you are a doll."