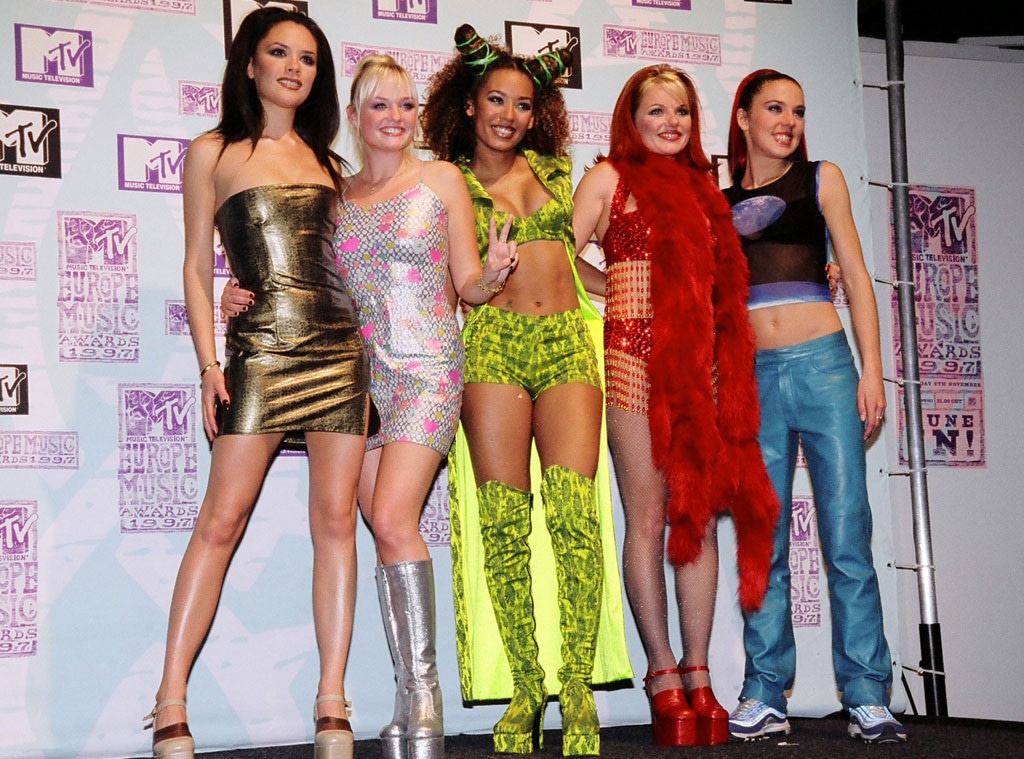 Jeff Kravitz/FilmMagic
RIP, Spice Girls. 
Because Posh Spice is claiming the girl group is over forever in the latest issue of Paris Vogue (via Metro U.K.). Victoria Beckham says, "I realized it was finished for good in 2008, when we reformed for our reunion tour. The day of the concert at Madison Square Gardens in New York." 
(Oh yeah, then what was that Olympic reunion in 2012?! Huh, Posh?!)
"The other girls spent time relaxing in bed, shopping and in the gym before heading off to the sound check," she continued. "I arrived with three kids in tow in a really tight dress because I'd been in meetings all day...I just wanted to be elsewhere."
We feel the need to point out that the other girls all have kids too. Additionally, that they all have jobs. Still, Mel B told Ellen DeGeneres earlier this fall that she was hoping the band would reunite "in the next year or two."
Well guess what, Girls, you didn't need Posh Spice anyway. Here's why:
1. Because the other girls want to be there.
See: Mel B's above comment. Also, the other four girls are frequently seen together.
2. Because Posh was always a glorified background singer anyway.
Sure, she sang lead on "Say You'll Be There," but none of the real hits.
3. And she's the only one who's not still a singer.
She is a very successful fashion designer. But she is not a singer anymore.
4. Because she never really danced either. She mostly just points at things.
(You had one job, Posh Spice.)
5. Because the Spice Girls were all about fun and Posh was just too serious.
6. And '90s nostalgia should be tacky!
7. Because the other girls were trendsetters, whereas Posh followed trends.
Posh wore little designer dresses when it was chic to wear little designer dresses. Ginger made the Union Jack the most fashionable thing ever! Sporty and Scary made Adidas and animal prints trendy. Baby Spice wore platform boots and her hair in pigtails, so we wore platform boots and our hair in pigtails!
8. And just wearing short dresses will get you nowhere in pop these days.
Pop stars don't even wear pants anymore.
9. Because the group already has a brunette.
And one brunette, one blonde, one redhead and one raven-haired girl is more aesthetically pleasing.
10. Because we've seen Posh smile and now the allusion is shattered forever.
11. Because she was never the most popular Spice Girl anyway. It just seems that way now, because she became the most famous of the group after marrying David Beckham.
Ginger > Sporty > Baby > Scary >>> Posh, to be quite honest.
12. Because otherwise there will never be another Spice Girls reunion.
13. Because did you even notice anyone was missing?
Dave M. Benett/Getty Images
Meet the new (and improved—sorry not sorry) Spice Girls.