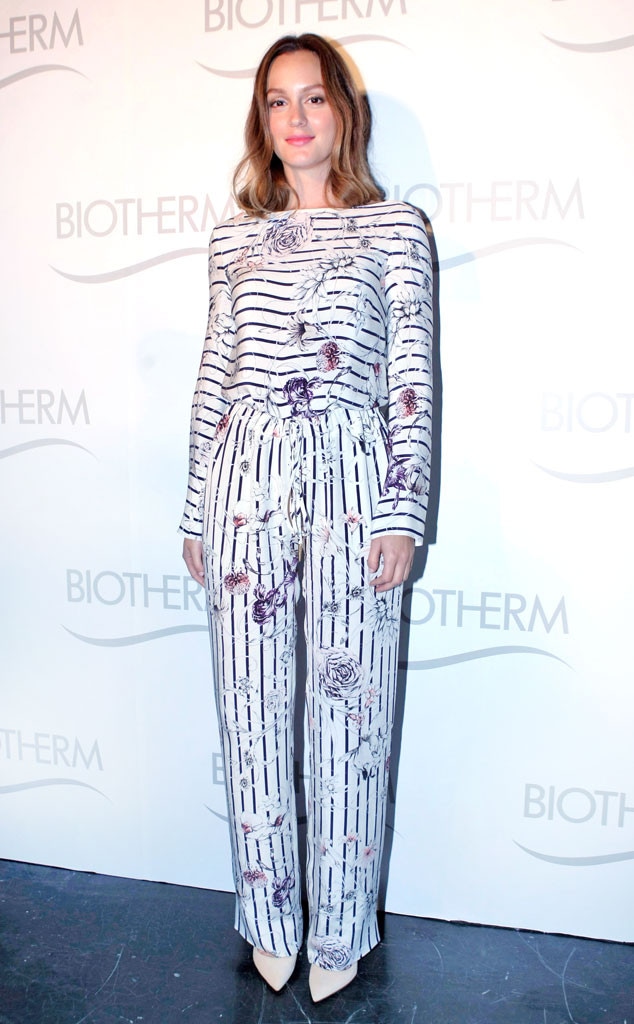 Imaginechina via AP Images
Leighton Meester is officially Broadway bound.
The brunette beauty will be making her Broadway debut in the upcoming production of John Steinbeck's Of Mice and Men, starring opposite James Franco and Chris O'Dowd, according to published reports.
The former Gossip Girl actress is set to play the character known simply as Curley's Wife, the beautiful yet lonely spouse of the ranch boss.
In addition to her role as the bitchy Blair Waldorf on Gossip Girl, which aired on the CW Network from 2007 to 2012, Meester most recently appeared in That's My Boy with Andy Samberg and Adam Sandler and she starred alongside Gwyneth Paltrow and Garrett Hedlund in 2010's Country Strong.
Of Mice and Men centers on a two migrant field workers, George (Franco) and Lenny (O'Dowd) who form an unlikely friendship while trying to find work in Central California during the Great Depression.
Tony Award-winner Anna D. Shapiro is on board to direct the play, which begins performances in March at the Longacre Theatre.
Meester most recently made headlines for her engagement to Adam Brody, who popped the question to his ladylove last month after less than a year of dating.
Are you excited for Leighton's Broadway debut? Tell us in the comments!