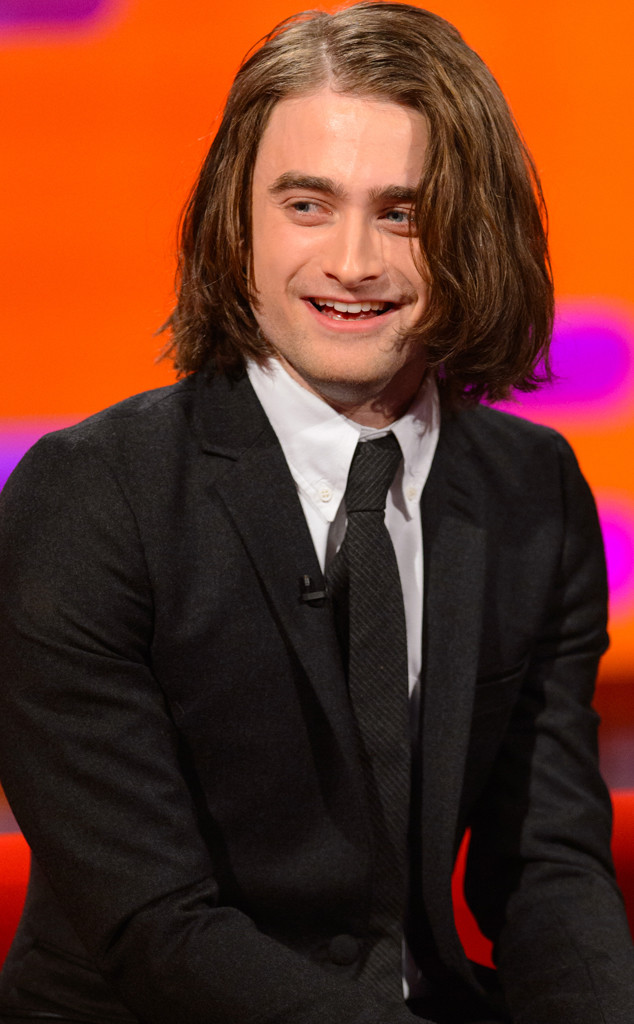 Press Association via AP Images
By now we know that plenty of Hollywood beauties wear extensions in their hair for added volume and length, but it's not every day that we see a guy rocking faux locks!
Well, just take a look at Daniel Radcliffe, who proudly showed off his lush mane during a screening of his film Kill Your Darlings over the weekend in London, surprising fans with his unexpected presence and his cool longer 'do.
The 24-year-old Harry Potter star has certainly evolved as an actor over the years, and will clearly stop at nothing to hone his craft when it comes to preparing for a film role.