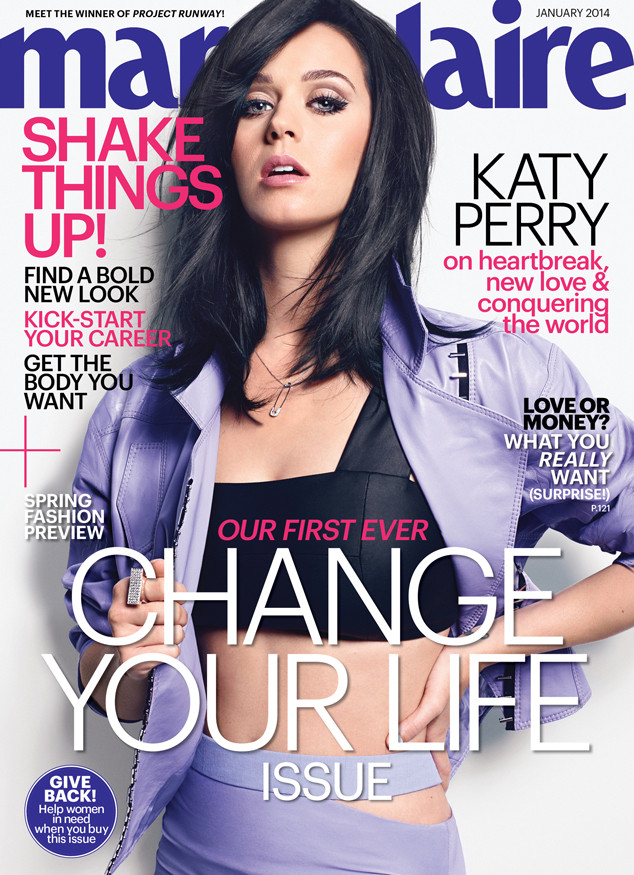 Regan Cameron/Marie Claire
Katy Perry's marriage to Russell Brand ended in divorce, but their time together wasn't a total loss.
In an interview with Marie Claire's January 2014 issue, the 29-year-old singer credits her ex-husband for introducing her to transcendental meditation, calling the spiritual practice "the best thing I got out of my previous relationship."
Their December 2011 split, however, was extremely difficult for her. "There were two weeks of my life after I found out the truth of my marriage where I was like, 'OK. All right. I can't feel this. This is too intense right now,'" she recalls. "I was, like, just eating Flamin' Hot Cheetos and drinking, and that's it."