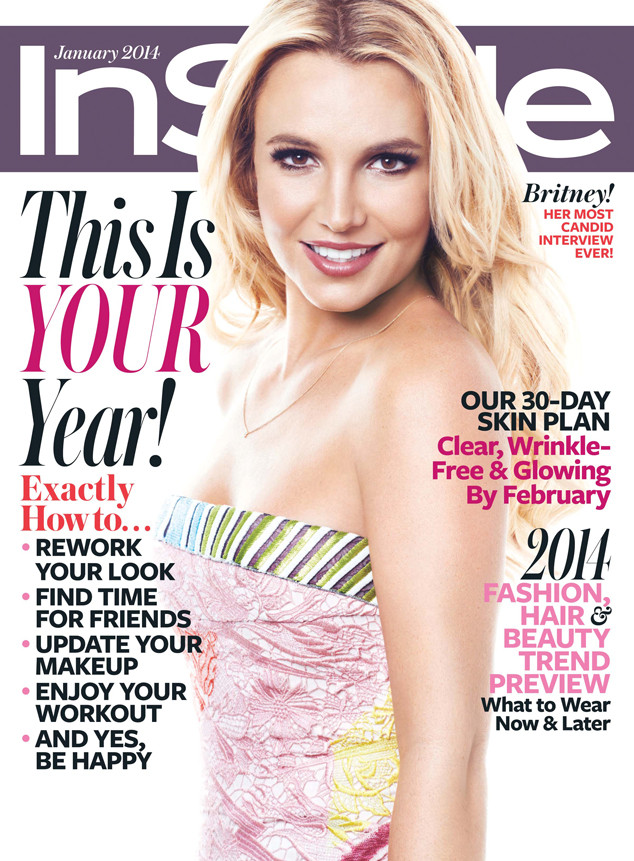 Photographed for InStyle by Michelangelo Di Battista
Britney Spears was born with a megawatt smile, but even she wants a plumper pout! Covering the January 2014 issue of InStyle (in a Dior dress, no less!), the 32-year-old "Perfume" singer admits she once got some cosmetic assistance from Beverly Hills-based plastic surgeon Dr. Raj Kanodia.
"A doctor I see, Dr. Kanodia, does fun stuff to me sometimes—I've had lip injections before. He has this peptide-based face-care product; it's green and slimy, and you mix it together and put it on your face. It does wonders. You leave it on overnight," Spears shares. "Can you tell I love skin care?"
While Spears is diligent about her beauty routine, she's less strict when it comes to her daily wardrobe.