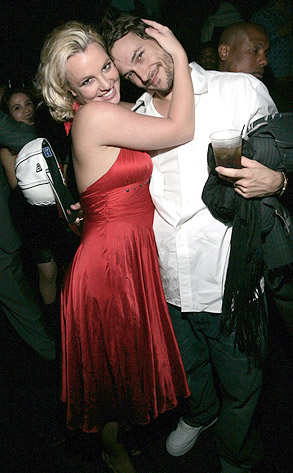 Ben Rose/WireImage.com
Too bad time travel doesn't exist! Viewers watched Britney Spears fall in love with Kevin Federline when Britney and Kevin: Chaotic aired on UPN from May 17 to June 14, 2005. The five-episode reality series, culled from home videos during the European leg of the singer's Onyx Hotel Tour, was skewered by critics and lost 1.6 million viewers during its short run on the now defunct network.
Speaking to the U.K.'s Telegraph, Spears acknowledges that it was a mistake to put her love life on camera like that. "I would never do something like that again," she says. "Actually, that was really bad. That was probably the worst thing I've done in my career."
Asked if she feels the same way about her 2002 movie Crossroads, Spears clutches her hand to her heart. "No!" she shouts, getting animated. "I like Crossroads! F--k you!"