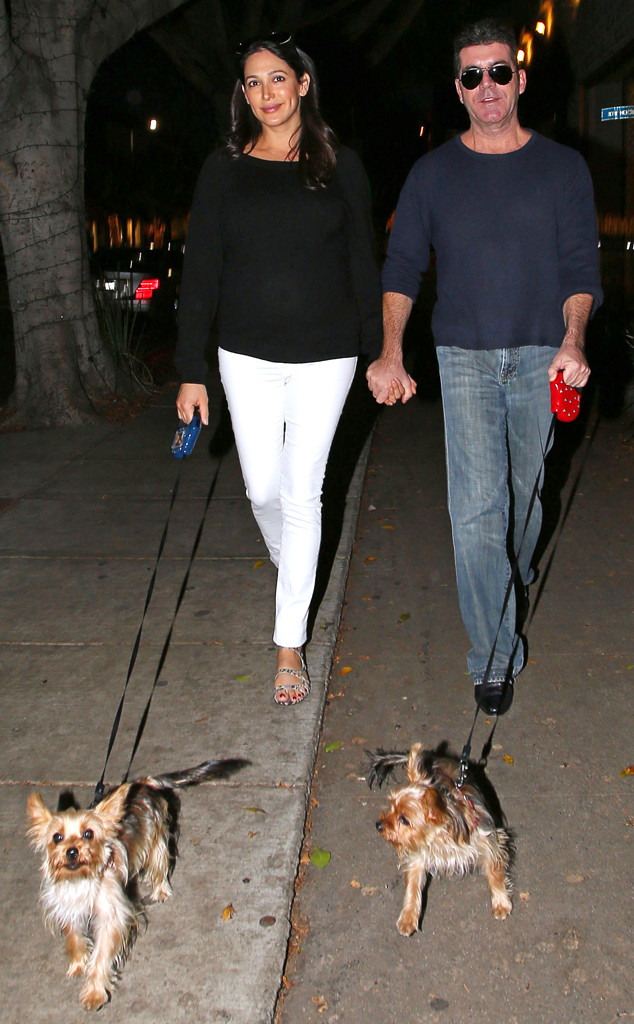 XPOSUREPHOTOS.COM
Lauren Silverman's baby shower kicked off this weekend with a couple of Simon Cowell's exes in attendance.
A source tells E! News, the X Factor mentor's ex-ladyloves Terri Seymour and Mezhgan Hussainy were both on hand for the intimate occasion, which was held at his home in Beverly Hills Sunday afternoon.
As guests started to arrive for the festive bash, Cowell left the home and spent the afternoon at the Peninsula Hotel.
Attendees, meanwhile, were escorted into the house past a giant Christmas tree in the entryway, and were greeted by two hostesses who offered them drinks.