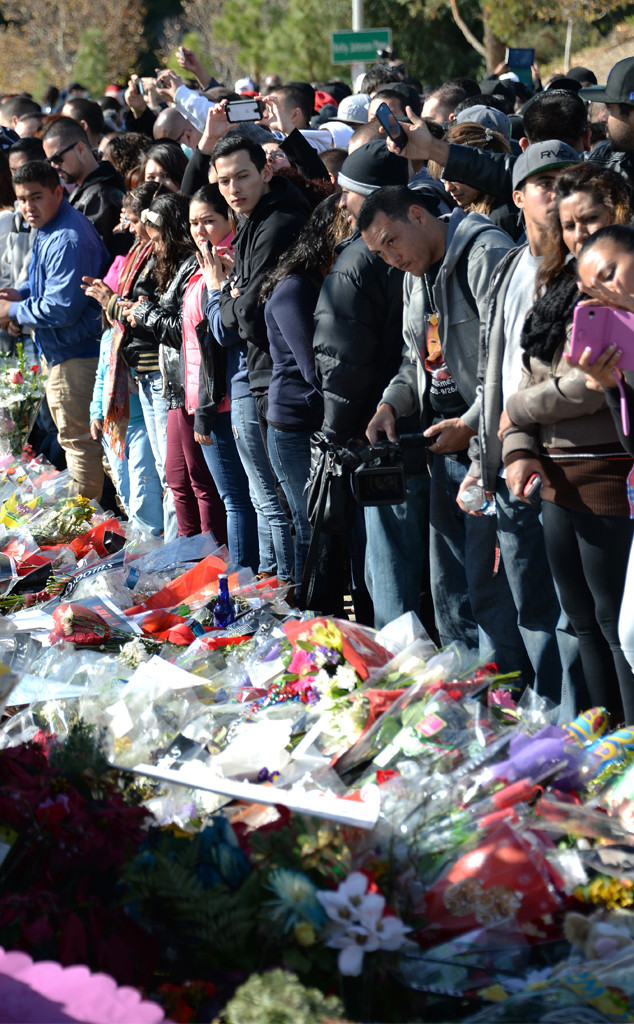 ROBYN BECK/AFP/Getty Images
Thousands of Paul Walker fans and car enthusiasts headed to the site where the actor lost his life to honor him and his late friend Roger Rodas.
At an unofficial memorial rally and car cruise Sunday, fans held "silent prayers, wrote notes of remembrance on a banner and watched and took photos as cars drove around the loop where Walker and Rodas died," according to KNBC.
Mourners in attendance also lined up near the makeshift memorial that had "hundreds of flowers" placed along the site where Walker and Rodas crashed, according to the Los Angeles Times.
The Fast and Furious star and Rodas died Nov. 30 after the 2005 Porsche Carrera GT Rodas was driving, crashed into a pole and burst into flames.