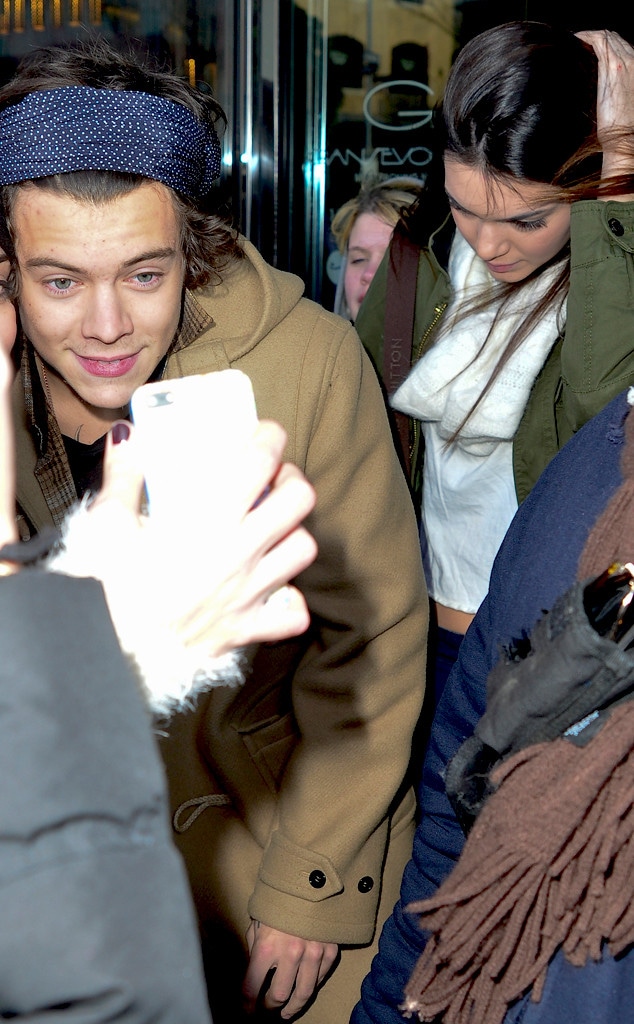 North Woods / Splash News
Kendall Jenner and Harry Styles have reunited in NYC.
After going on a dinner date in West Hollywood, Calif. last month, the duo was spotted out together again Saturday, leaving the Gansevoort hotel in New York City.
The Keeping Up With the Kardashians star, who sported a brown jacket, white sweater and skinny jeans, tried to keep a low profile with the One Direction singer, but that proved to be a difficult feat when fans swarmed them as they tried to leave. Security ushered the two through the hotel's restaurant The Chester.
A source tells E! News exclusively, Jenner arrived yesterday in NYC for a meeting, adding that she and Styles have been in touch ever since the American Music Awards.
The source added that although they were spotted leaving the same together, Jenner is staying at a different hotel than Styles.
"I've never seen Kendall happier and more fan friendly," another source told E! News. "They came off the elevator holding hands and then she stood and watched while he posed with fans. 
Jenner and Styles have both played coy when discussing the circumstances around their relationship.
The 18-year-old model told E! News she and Styles are "friends," adding "he's cool."
Meanwhile, the 19-year-old boybander quickly tried to change the subject when Piers Morgan asked if he and Jenner were dating, saying, "I mean, we went out for dinner, but no, I guess."
When Morgan went on to question if the pair's date was actually a budding romance, Styles replied, "dunno…let's move on shall we!"
Rumors about their possible romance sparked after they were snapped leaving Craig's restaurant at about 12:15 in the morning Nov. 20.
-Additional reporting by Ken Baker and Michelle Falls