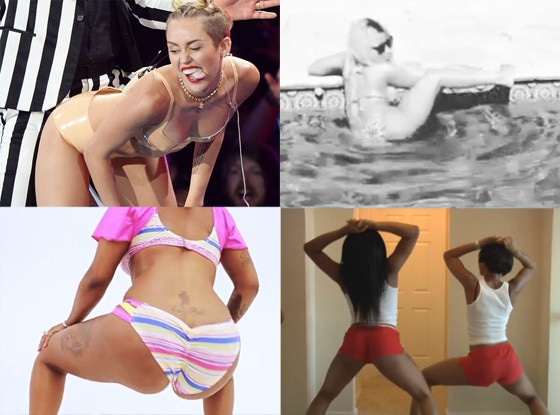 Andrew H. Walker/Getty Images; Instagram; Vimeo; YouTube
What is twerking?
Twerking is the gift that kept on giving this year. It's the "dirty grinding" of the future. It's "the act of moving/shaking ones ass, buns, bottom, buttocks, bum-bum in a circular, up-and-down, and side-to-side motion."
If you need more information, consult our Official Beginner's Guide to Twerking. 
Who is twerking?
Short answer: Everyone. Celebs like Nicki Minaj and Rihanna have been twerking for a while now, but it took one former Disney star to make twerking a national epidemic: Miley Cyrus, who twerked on Robin Thicke at the 2013 MTV Video Music Awards and caused everyone to lose their minds.
But there are plenty more top twerkers of 2013. Behold!
And feel free to use this optional soundtrack while you browse: