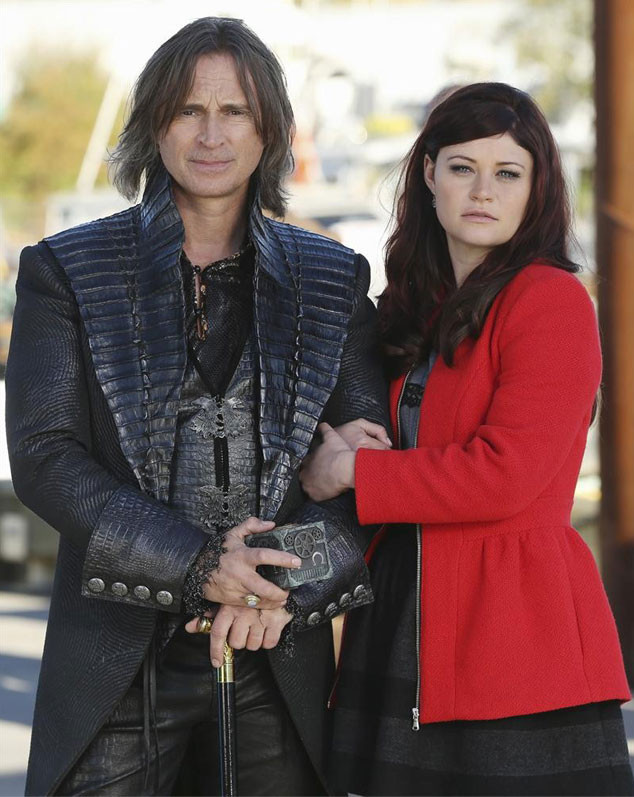 ABC/Jack Rowand
Warning: We're about to run down the biggest TV moments from Sunday night. If you don't want to be spoiled on a particular show, skip to the next!
Once Upon a Time: Our favorite fairytale characters finally reunited in tonight's episode when Emma, Regina, Fake Henry and the rest of the Jolly Roger crew dropped anchor in Storybrooke. All of the hugs and squeals of delight were magical, but of course nothing compared to the Rumbelle adorableness. So. Many. Feels!
Unfortunately this happy ending was short-lived when "Henry" (aka Peter Pan disguised in Henry's body) unleashed the shadow on Storybrooke and the evil creature killed The Blue Fairy. Time to start believing in yourself again, Tink! Emma once again followed her gut and discovered that the real Henry was trapped in Pandora's Box. She freed her son just in time to discover that Pan had snagged the instructions for Regina's wipe-everyone's-memories curse. His plan? To create a new Neverland to rule over—only this time, true love won't be able to break the curse. Dun dun duuuunn!