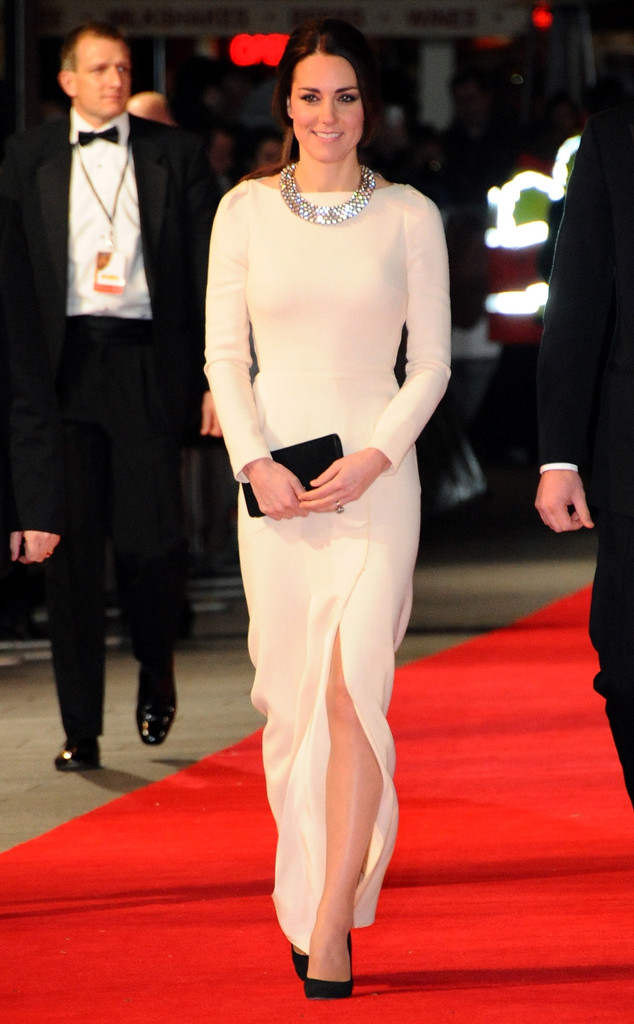 Anthony Harvey/Getty Images
Are we allowed to call Kate Middleton sexy or is that against some kind of princess etiquette?
We feel like the British tabloids would use words like "regal" or "stately" to describe the Duchess of Cambridge in this Roland Mouret gown, but that's A. not entirely correct and B. not our style. Catherine looks super hot in this winter white look, and we don't care which royal we're offending by saying so.