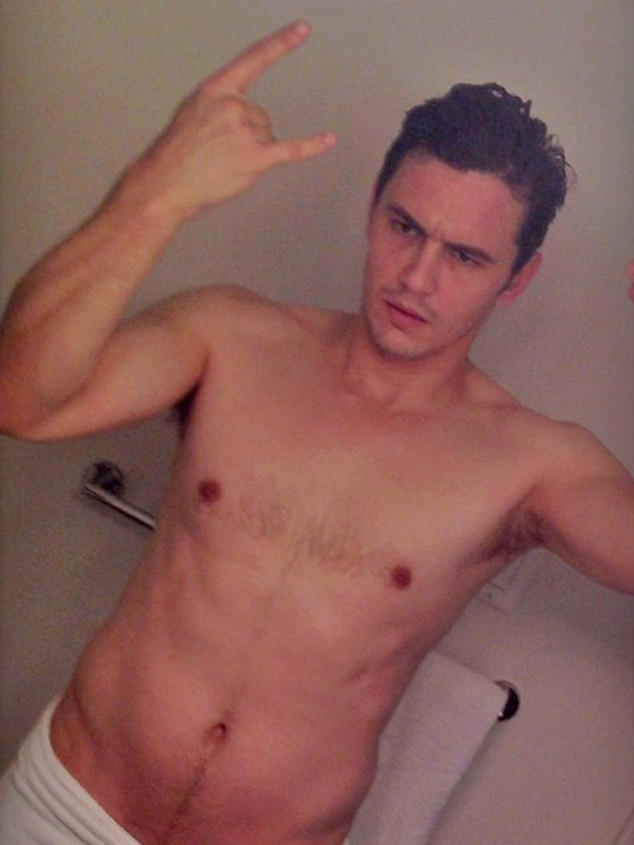 Facebook
Whoa there, tiger!
James Franco snapped a selfie on his Facebook page showing off his toned bod on Friday.
He captioned the pic, "#Almostnude – you asked for it, you got it. Tryna work that body, tryin', tryin'."
In the snapshot, the actor is shown posing in nothing but a towel in a bathroom mirror.
And based on the revealing image, it's pretty clear that Franco's been logging in a few hours in the gym lately.
But it wasn't his physique that stole everyone's attention during his parody of Kanye West's "Bound 2" music video.
"Bound 3" starred alongside a shirtless Seth Rogen, who posed seductively on a motorcycle while straddling the brunette funnyman.