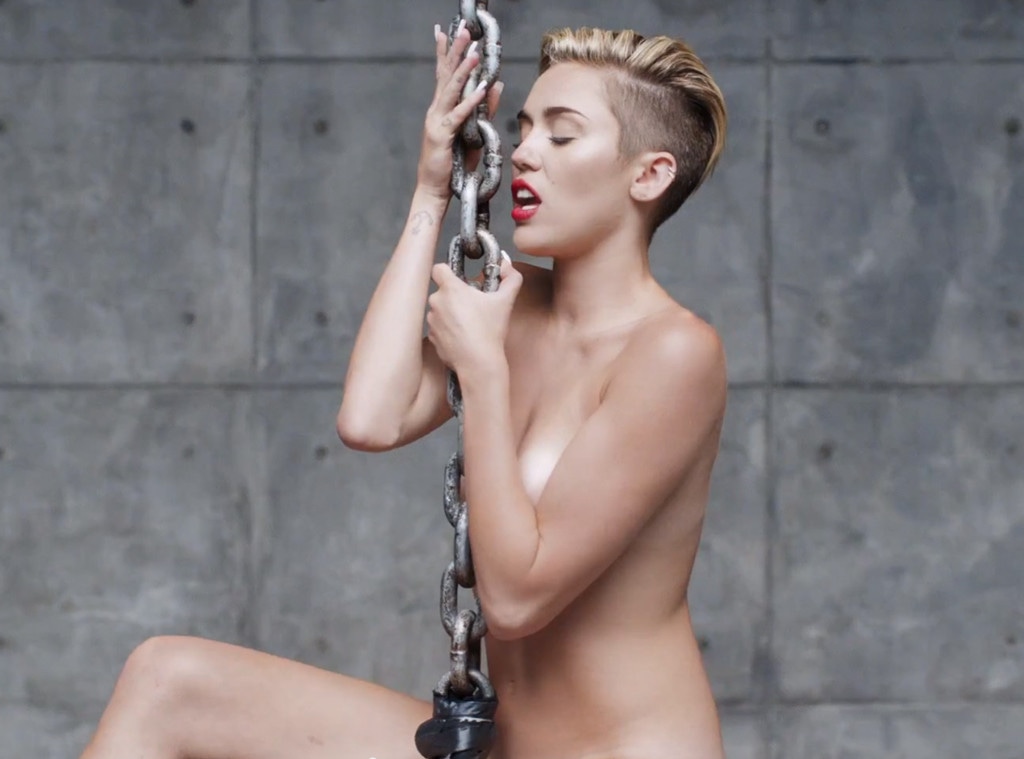 Vevo
It shouldn't come as much of a shock that Miley Cyrus' "Wrecking Ball" nabbed the top spot for Vevo's most-watched music videos of 2013.
Between writhing around entirely nude and making out with a sledgehammer, it's no wonder that the former Disney darling's second single off Bangerz was a massive hit.
In September, the video broke records on Vevo—receiving some 19 million views in its first 24 hours.
The One Direction boys were VEVO's previous record-holders. Their "Best Song Ever" music video got 10.7 million views in its first 24 hours—impressive, but that couldn't hold up against the twerking queen!
But it looks like there's one person who isn't jumping on board the Miley bandwagon any time soon.
Former Oasis singer Noel Gallagher stated in a recent interview with Rolling Stone that the pop star is "just embarrassing."
He added, "I think there's a trend unfortunately, in the game, at the minute, of girls desperately trying to be provocative…Be good. Don't be outrageous. Anybody can be outrageous. I could go to the Rolling Stone office and f--king s--t on top of a boiled egg, right? But is it any good? No, because, essentially, it's just a s--t on top of a boiled egg. That's all it is."
Well then…
He also had a few choice words about Robin Thicke, saying, "I think he's going to be a one-hit wonder, surely. It'll be like that guy who's done "Gangnam Style"—we'll never hear from him again."
The Brit had better things to say about Kanye West's latest album, Yeezus and recalled a time when he first heard the track "Black Skinhead."
"I was at a party…and the track came on. I didn't know who it was…And turns out it's off that new album. So I got the album, and it's f--king great. I really like it."