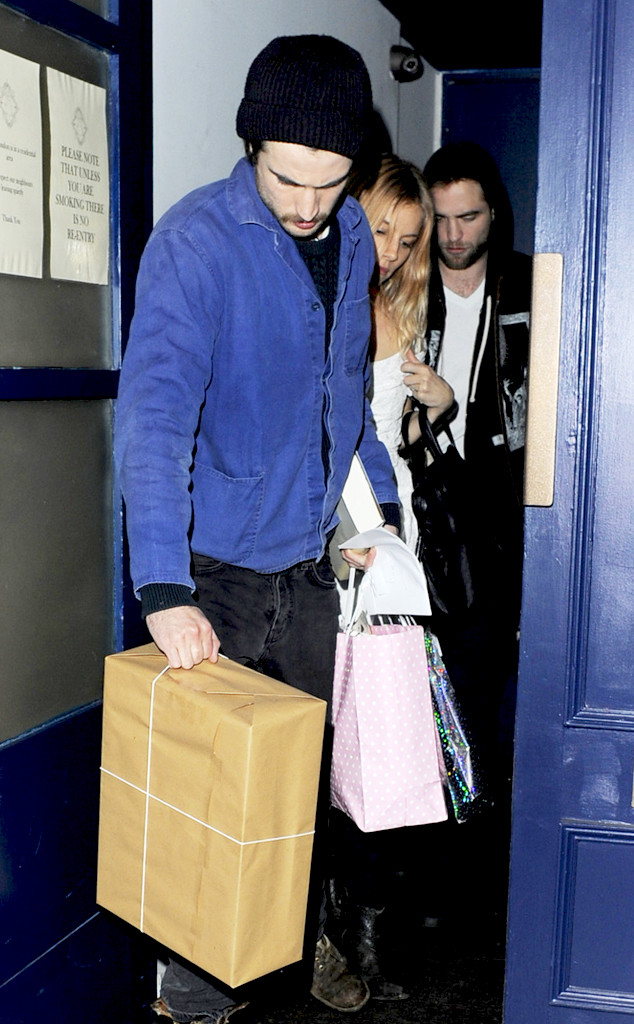 © PacificCoastNews
Sometimes even Robert Pattinson ends up being the third wheel!
The Twilight actor joined Sienna Miller on Thursday, Dec. 5, to celebrate his BFF Tom Sturridge's 28th birthday with a night out in London. Tom's actual B-day isn't until Dec. 21, but that didn't stop him from having some fun with his best friend and fiancée!
Tom dressed very casually for the night, wearing a black beanie with his plain blue shirt and trousers. Sienna, 31, looked a bit chilly but absolutely adorable in a white dress paired with black tights and ankle booties. And Rob, 27, looked effortlessly cool in jeans, a white shirt and leather jacket with artwork embroidered on the front.