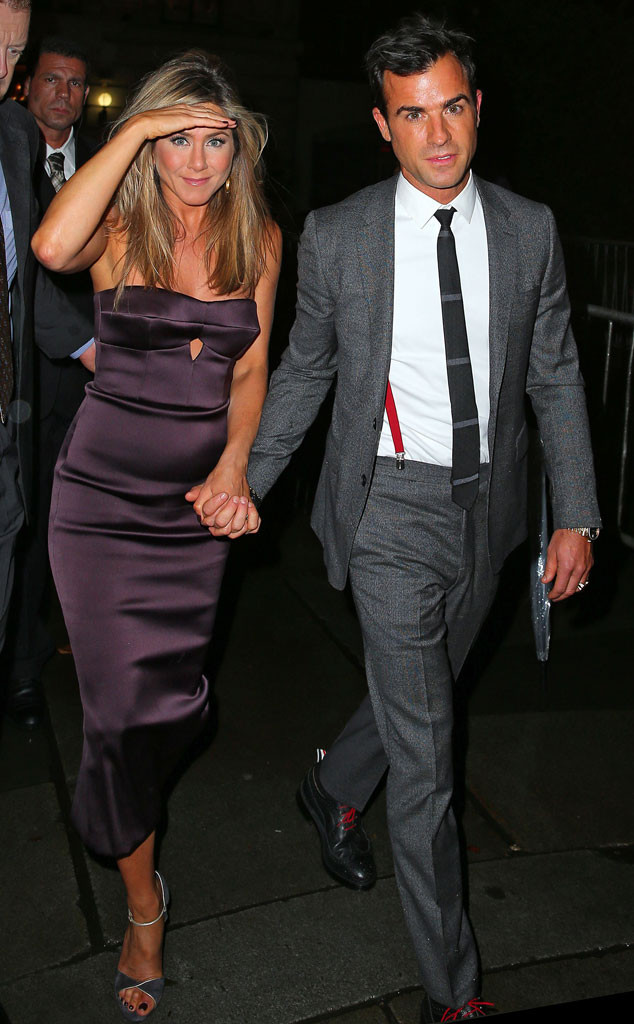 Jackson Lee / Splash News
Jennifer Aniston and Justin Theroux are getting into the Christmas spirit.
The engaged duo paid their annual visit to Mr. Greentrees in Beverly Hills Thursday, stopping by the holiday hot spot to pick out the perfect Christmas tree.
After arriving in their Mercedes with Theroux behind the wheel, the couple drove on to the lot and was escorted by bodyguards to the inside of the tent, a source tells E! News.
"They looked at several trees," the source continued. "Jennifer seemed excited about a big noble fir and Justin agreed with her. You could see she took her choice very seriously and made sure to pick out the perfect tree for their new house."