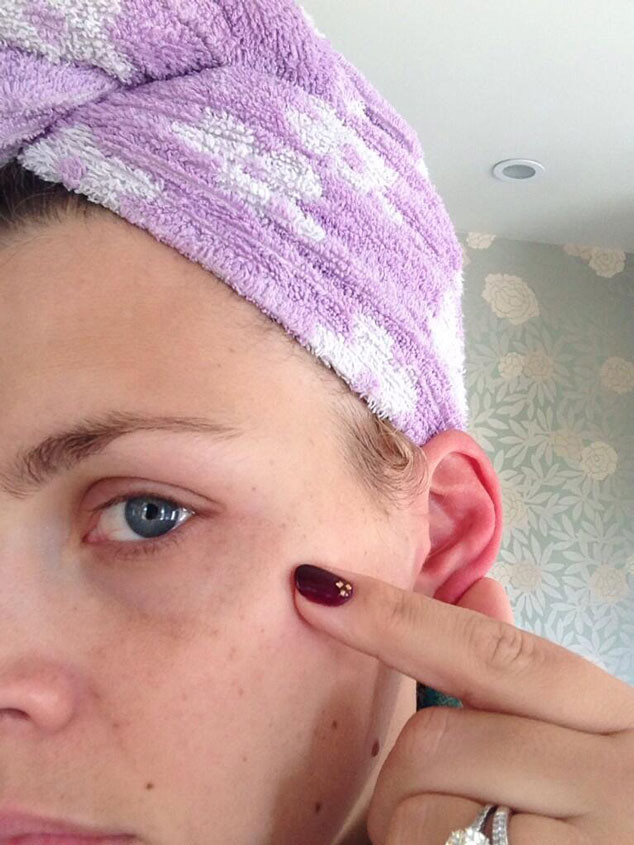 Twitter
It's all good fun until someone gets hurt—then it's hilarious. No, no, we're kidding.
Luckily, Busy Philipps didn't have to endure too much pain after mistakenly getting hit in the face with a snowball on the set of Cougar Town, but it did leave a mark (just not one that was big enough).
"I'm a little disappointed that I didn't wake up with a shiner, just a tiny bruise on my eye. I wanted @bobclendenin to feel REALLY bad. :(," Philipps tweeted, and followed up with a photo of her little snow wound, "K. Here's the tiny bruise by my eye, thanks to @bobclendenin's snowball Also, yes, I use a Turbie Towel, obviously."