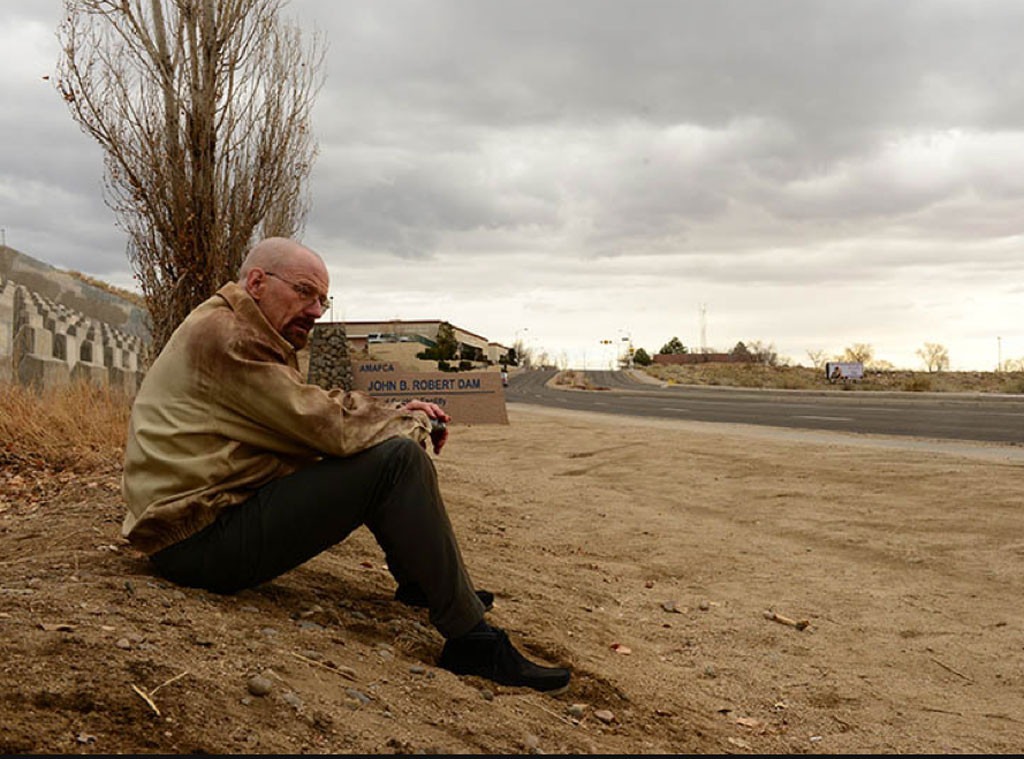 Ursula Coyote/AMC
We love any excuse to talk about Breaking Bad, even though the show is long gone. Thankfully, critics and fans adore this show, so as awards season rolls on, we'll be seeing Breaking Bad listed many times for months and months to come. And the nominations for the 2014 Writers Guild Awards are no different.
Breaking Bad, Orange Is the New Black and Modern Family dominated the noms that were released today, in both the series categories and the episodic categories. Netflix made a very strong showing, as House of Cards got plenty of love, too.  TV Scoop team favorite Parks and Recreation also got nods in different categories, meaning we haven't lost all hope in humanity quite yet.
Check out the full list of nominations below:
Drama Series  
Breaking Bad
The Good Wife
Homeland
House of Cards
Mad Men
Comedy Series
30 Rock
Modern Family
Parks and Recreation
Orange Is the New Black
Veep
Paul Shiraldi for Netflix
New Series
The Americans
House of Cards
Masters of Sex
Orange Is the New Black
Ray Donovan
Episodic Drama
"Buried," Breaking Bad
"Confessions," Breaking Bad
"Episode 101," House of Cards
"Granite State," Breaking Bad
"Hitting the Fan," The Good Wife
"Pilot," Masters of Sex
Episodic Comedy
"Career Day," Modern Family
"Farm Strong," Modern Family
"Hogcock!," 30 Rock
"Lesbian Request Denied," Orange Is the New Black
"Leslie and Ben," Parks and Recreation
"Pilot," Orange Is the New Black
Animation
"A Test Before Trying," The Simpsons
"Game of Tones," Futurama
"Hardly Kirk-ing," The Simpsons
"Murder on the Planet Express," Futurama
"Saturday Morning Fun Pit," Futurama
"Yolo," The Simpsons
Comedy/Variety (Including Talk) Series
The Colbert Report
Conan
The Daily Show with Jon Stewart
Jimmy Kimmel Live
Portlandia
Saturday Night Live
The WGA winners will be announced on Saturday, Feb. 1, 2014.